Yoga For BackCare Workshop - build strength & resilience in your low back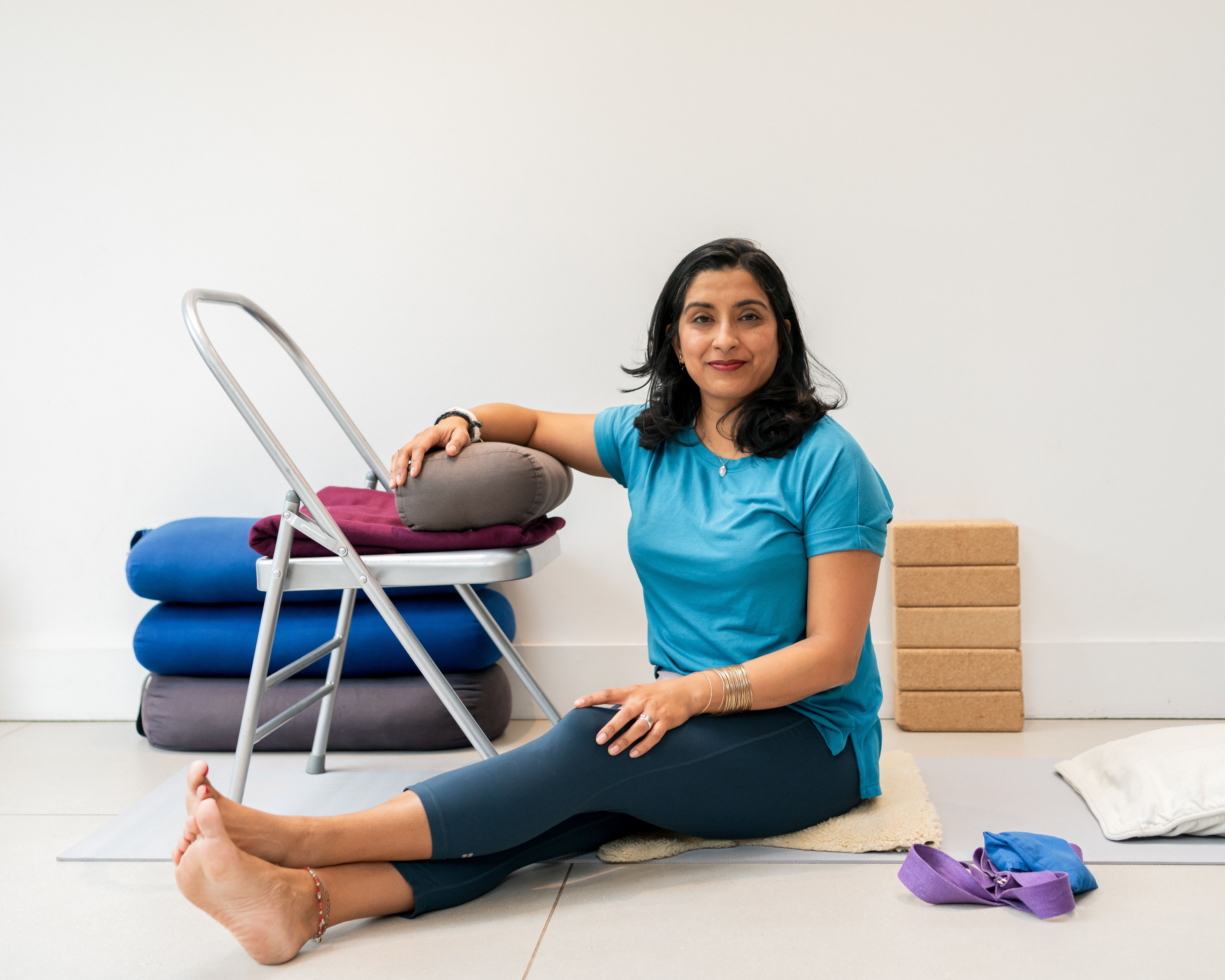 Schedule & Booking
Date: 04/03/2023
Teacher: Anji Gopal
Price: £40.00
Saturday 4th March
3.30pm - 5.30pm
Book Workshop
This workshop is for anyone who gets grumbly low back pain and who would like to explore a Yoga-based solution, designed to stretch and then strengthen the spine.
Explore how a yoga practice dedicated to spinal health can make you feel stronger, taller & supported. Join Anji Gopal, backcare expert & Osteopath, to experience a powerful Yoga for BackCare practice:
This workshop will begin with a short introduction to the spine & it's anatomy – you will be able to ask any questions about the back & spinal health. Then we will explore a Yoga for BackCare practice to encourage strength of the spinal structures. In many Yoga classes, the focus is on flexibility, but Anji's experience with patients & students shows that this should not be pursued at the expense of strength.
Practical and to the point, you'll leave inspired and armed with a choice of new techniques that you can use at home, at work, or wherever this new year demands.
Anji Gopal is a backcare expert – working in the NHS, in clinics & studios – her methods are tried & tested to make your back feel better. Safe & gentle yet powerful.
This workshop is suitable for all UNLESS you are in a current episode of acute low back pain. Please contact Anji (anji@backcarefoundation.com) if you have any questions prior to booking. Note that this is a group workshop and will not be possible to give individual clinical advice.