Yoga for Menopause with Catrin Osborne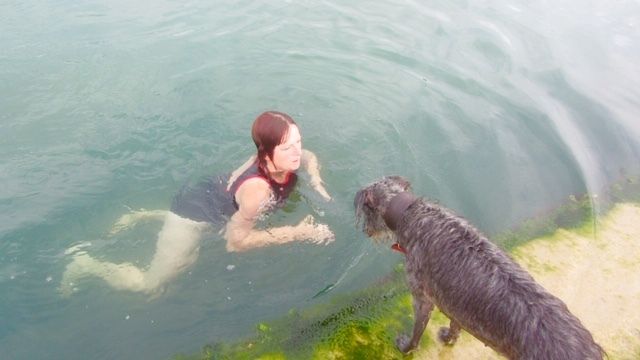 Schedule & Booking
Date: 22/02/2020
Teacher: Catrin Osborne
Price: £35.00
14.00-16.30 at Islington
Book by 15 February and save £5 earlybird discount

View class schedule
Are you going through peri or post menopause? Do you know someone who is? Do you teach women who are going through this time in their lives?
Are you struggling, finding it liberating, or both? Do you feel exhausted, are you going through hot flushes, headaches, feeling that your emotions are very up and down, finding it hard to sleep or any other symptoms?
Menopause is often hidden, not talked about - there has been a lack of information available with even GP's not trained in this area even though half the population will go through it.
Things are changing and women are beginning to be able to have more open conversations about the many symptoms they experience. This can help us to understand what is going on in our bodies, access information and help each other.
Catrin is a yoga teacher and artist who, after having a difficult experience of early menopause herself sought advice and help. Catrin went on to travel England talking to other women going through similar experiences and created a photographic exhibition celebrating women going through the menopause.
She now feels passionately about sharing some of the information and knowledge that helped her and the other women she spoke to. She believes in starting conversations between women and allowing these conversations to grow so that women do not feel isolated, uninformed, fearful and alone but instead feel empowered, supported and listened to during this journey in their lives with tools to help them transition into a new and often liberating phase in their lives.
In this workshop we will look at how yoga can help us to connect inwards and look after ourselves. We will talk, share experiences, practical tools, and practice some cooling yin, relaxing restorative and yoga nidra. There will be time for tea and more chatting afterwards.
"Ageing is an extraordinary process where you become the person you always should have been."
David Bowie.
"We say flowers blossom in the spring, and certainly that is true, but also sometimes in the autumn there are flowers blooming. It was like that for me, I could find myself re-awakening" Vanda Scaravelli
Members on a monthly ongoing membership or annual unlimited pass save 20% on all workshops. To take advantage of this discount please book your space at reception or by calling 0207 704 0919.
If you are booking for more than one person please call 0207 704 0919 as the second person won't be added to the roster.