Yoga - Making Love to Life with Tashi Dawa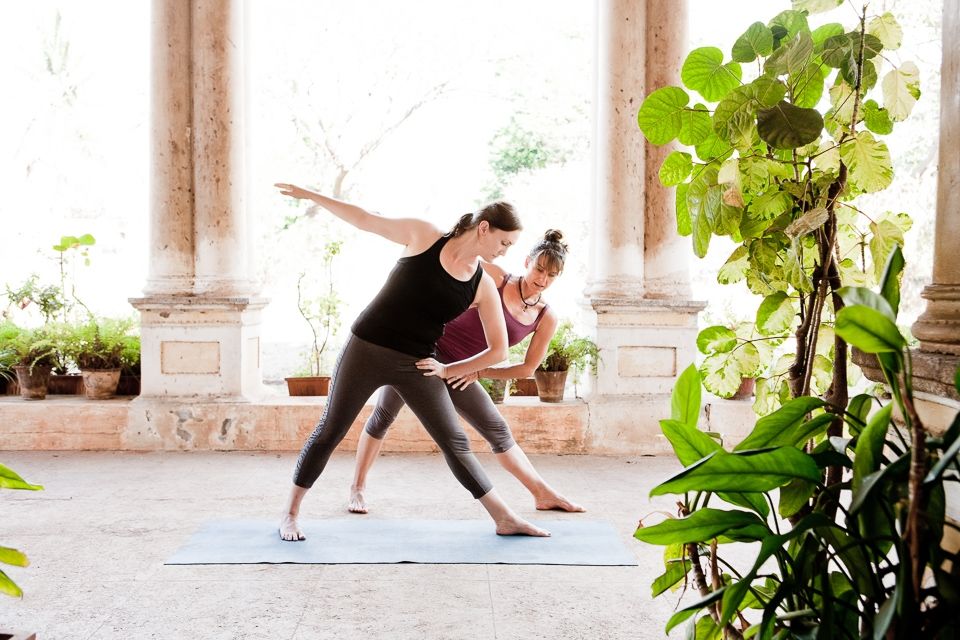 Schedule & Booking
Date: 26/10/2019
Teacher: Tashi Dawa
Price: £40.00
14.00-17.00 at Islington
Book by 19 October for a £5 earlybird discount

View class schedule
Join Tashi Dawa for an afternoon of practice - moving, feeling, breathing and finding meditative presence. This session will invite you to explore a range of dynamic movement, breathing techniques, vocal play and relaxation.
Tashi Dawa is an Australian yoga teacher based in Europe. She offers retreats and workshops to support healing through embodiment, friendship, immersion in nature, joy and contemplation.
Tashi began teaching in her early 20's and has been teaching yoga students to adore their practice for over 20 years. Her enthusiasm for moving and feeling is outrageously contagious, she shares a lifetime of practice and years of teaching with a childlike glee.
"Tashi is an incredibly engaging teacher, she's quick-witted, intelligent and always offers a healthy dose of the profound." guest review 2017
She is a regular teacher at the highly celebrated Vale de Moses retreat in Portugal, the resident teacher for Maraviglia Retreat's Open House in Tuscany, she leads annual retreats at the stunning Kadermo Retreat in Finland, and is a founder of This Yoga Life Collective.
You can study further with Tashi Dawa on her residential yoga Mentorships, annual yoga teacher training or follow her on Ekhart Yoga online.