The Life Centre is dedicated to bringing greater balance and stillness to our community, by providing tools for personal reflection, exploration and transformation. Our schedule of Yoga and Pilates classes, therapies and other events is designed to provide you with the expertise you need to live a happier, healthier life.
Our Values:
Yoga for Life ~ We believe there is a yoga path for everyone, regardless of age, gender, ethnicity, size, fitness or lifestyle. For us, yoga is a practice that can last a lifetime, and we are here to support you throughout all stages of life, through conception, birth and beyond.
Excellence ~ We consider it vital to have the best teachers and therapists, offering a fantastic choice of yoga styles and therapies. You will always be welcomed with a smile, and after a few visits be greeted by name.
Authenticity ~ We believe that there are many authentic paths of yoga, all of which deserve respect. We also recognise that the tradition of yoga is ever evolving, and we encourage our teachers to maintain their unique style and creativity. Our teachers take pride in living the values that they inspire in others.
Community ~ The Life Centre is not just a centre for yoga and wellbeing, we are a thriving community. Many of our original students have gone on to train through our sister company Yogacampus, and are teaching for us now.
Giving Back ~ We are committed to supporting causes that help and empower their communities through yoga. The Life Centre is proud to have partnered with Ourmala, Movement for Healing and The Teen Yoga Foundation, contributing to the inspiring and much needed work that they do.
"For me the Life Centre is my second home in London. The teachers as well as all the reception staff are amazing!"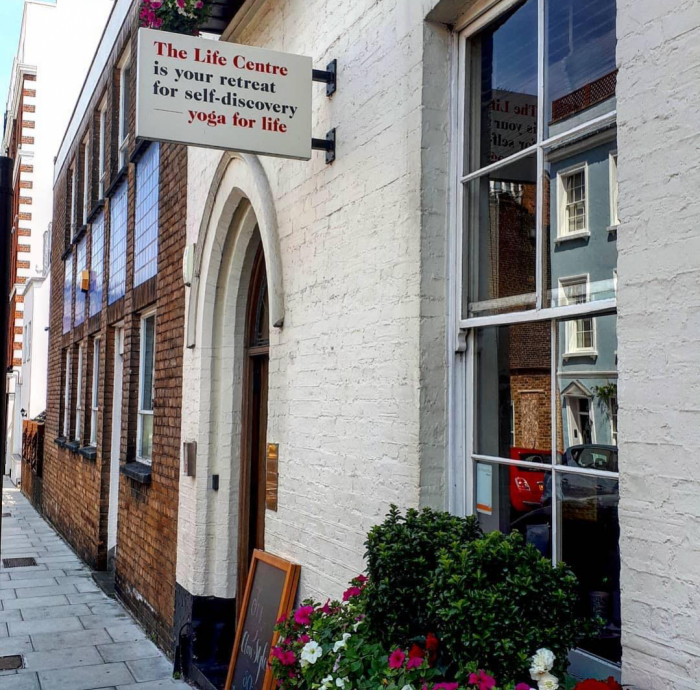 What we offer:
Yoga classes across a diverse range of styles and lineages
Specialist yoga classes, workshops and courses for pregnancy, new mums, children, families and teenagers and those affected by cancer
Workshops and events to explore yoga and other lifestyle/wellness topics in greater depth
Regular beginners courses to introduce the fundamentals of yoga
A diverse range of natural and holistic therapies