Our Therapists
The Life Centre is honoured to have a team of wonderful practitioners on hand to help you to nurture your wellbeing and find balance.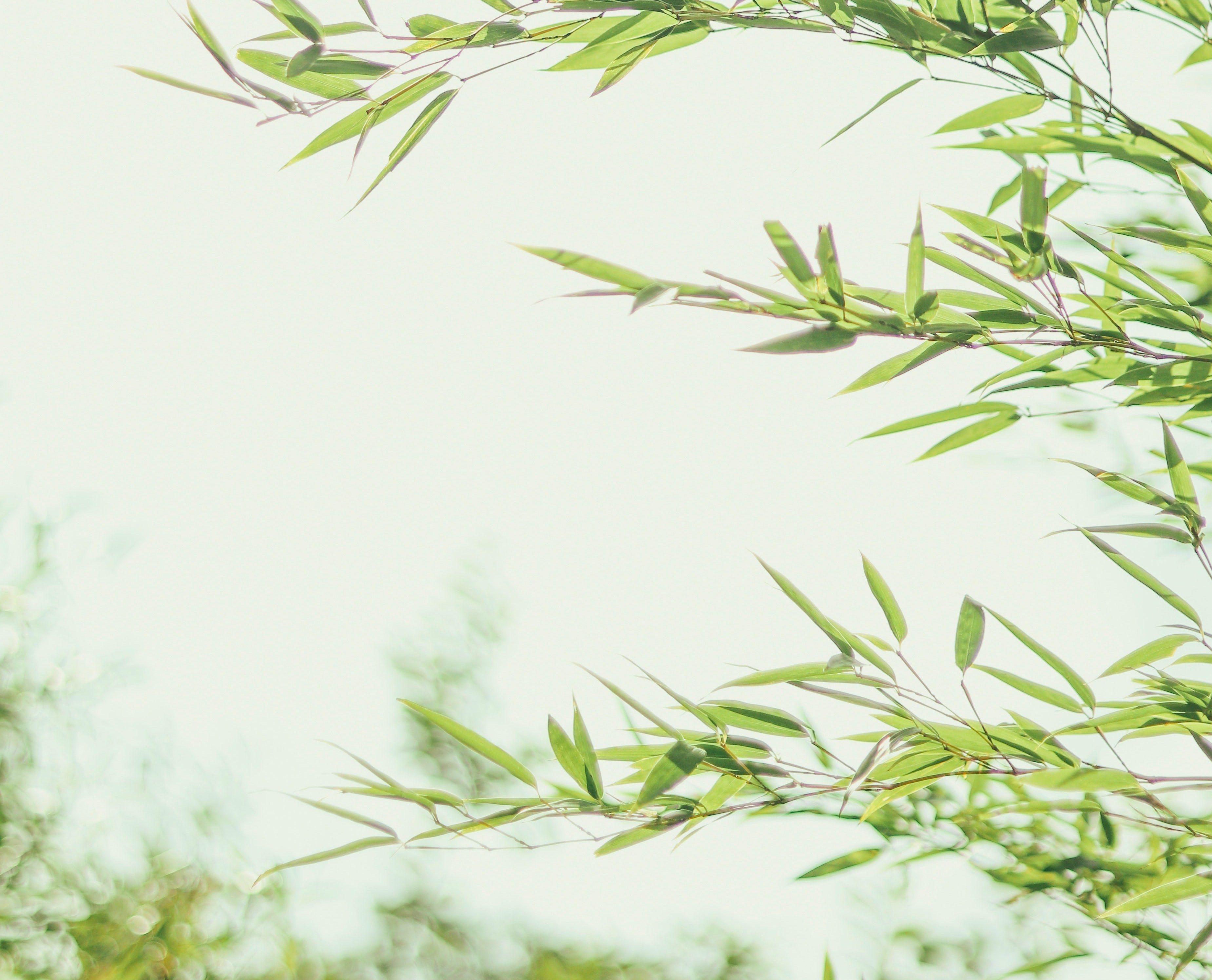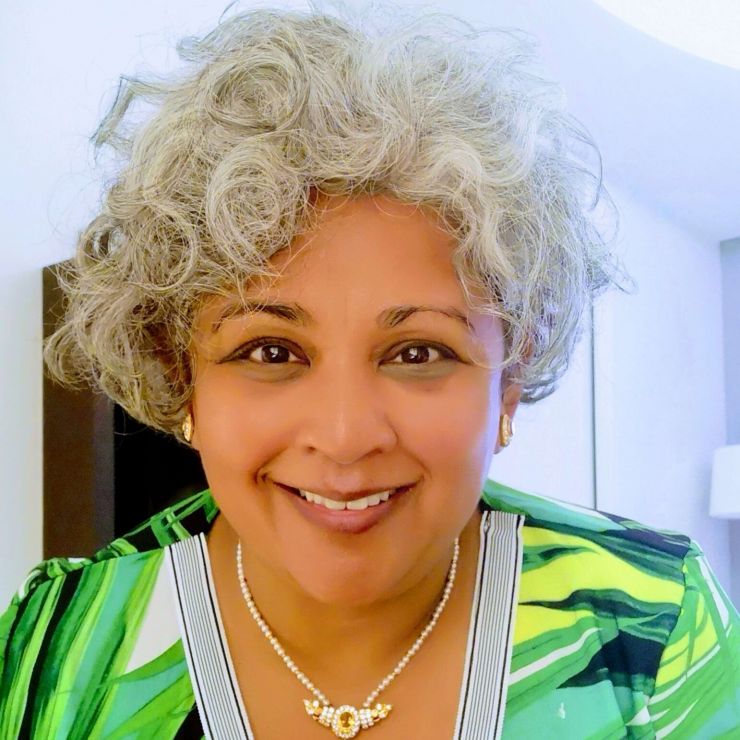 Aarti Shah
My name is Aarti Shah and I qualified as a McTimoney Chiropractor in 1989 and have been working continuously throughout that period taking McTimoney Chiropractic to Bahrain, Singapore, Nepal and Europe. I have been running established clinics in London since 1995. My clients range from 3 years old to 90 years of age and even 3 generations from the same family.
As no individuals are identical, my sessions are tailored to get the best for each patient's return to good health. I firmly believe in continually striving to improve my treatments through my own self-development as it is imperative to lead by example and be the best for my clients. My aim is to prevent the recurrence of clients' complaints, emphasising lifestyle changes, dietary advice, stress management, and exercise programmes, discouraging dependence on continuing treatments as a long term solution to problems. I focus instead on prevention.
All Chiropractors in United Kingdom have to be state regulated and adhere to a Code of Practice set by the General Chiropractic Council. I am a full member of both the General Chiropractic Council and the McTimoney Chiropractic Association and have to meet their requirements annually to continue my membership.
In addition I am recognised by various private Health Insurance Companies that will pay for my sessions if your individual health policy covers it. I also liaise with Doctors, Physiotherapists and other professionals that work with the musculoskeletal structure and often get referrals from them.
Contact details
Email : aarti@aartishah.com
Mobile Number : 07985 369949
Website : https://www.mctimoneychiropractorlondon.co.uk/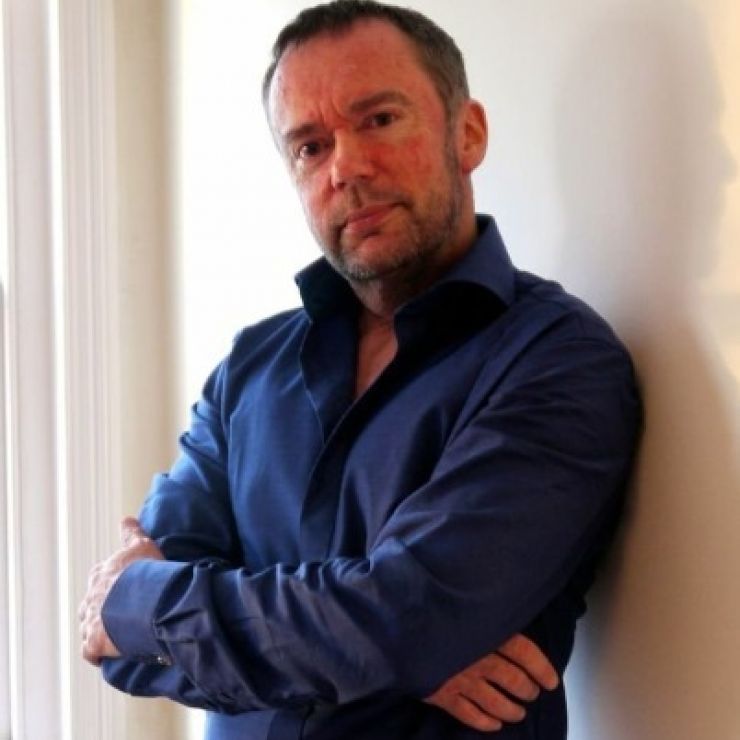 Andrew Bryant
Andrew Bryant has been in Osteopathic practice in Central London for 30 years and based in Kensington and Notting Hill for the last 25.
Using general osteopathic and cranial osteopathic techniques he has very long experience of treating many different conditions and problems ranging from stress related issues to serious physical trauma following accidents, head injury, sports injuries, spinal and joint problems, headaches, migraines and post operative recovery.
Andrew also specialises in the treatment of mothers and babies, addressing a range of pregnancy related problems as well as babies for conditions such as colic, reflux, feeding and sleeping issues and birth trauma resulting from difficult delivery.
Contact details
Email : andrewlbryant@gmail.com
Website : https://andrewbryantosteopath.com/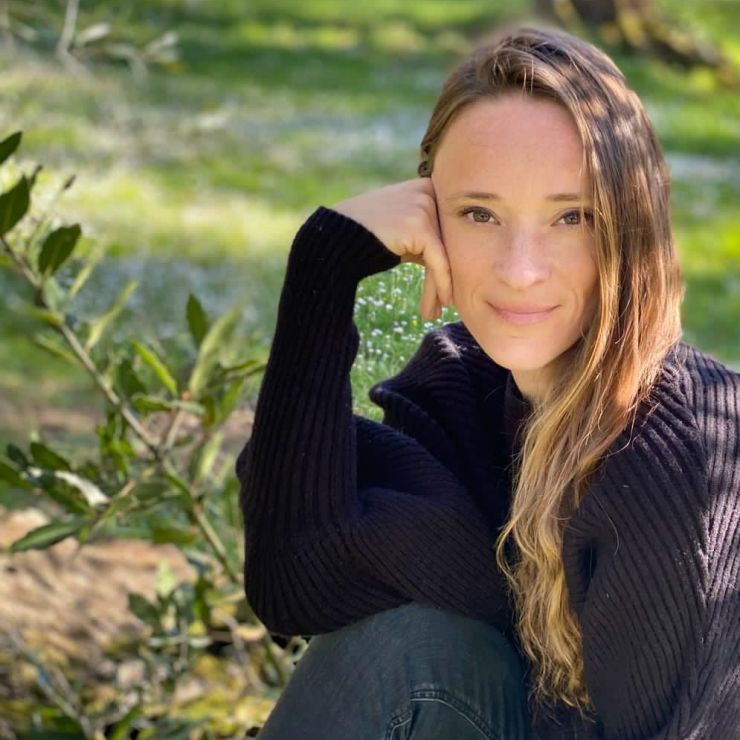 Corinne Blum
Corinne Blum, MASC, is a Life Coach, Mentor and Relationship Expert with over twelve years experience working with clients, running workshops and giving talks. She is also the co-founder of Evolve Wellness Centre.
Corinne's personal journey began when she was twenty one years old and was forced, due to an injury, to leave her profession as a ballet dancer with the San Francisco Ballet. She found herself asking the question, "Who am I without the identity of being a dancer?
That question catapulted her deeper into her own practice and lifelong journey of understanding what it is to be human. What is it to be our Authentic Self underneath who we think we should be according to what society, parents, peers expect us, or tells us, to be.
Her passion is to guide people back home to who they truly are. To help them embrace their fears, understand the language of their emotions and build perhaps the most important relationship we'll ever be in: our relationship to ourselves.
She works with both individuals and couples. The focus always comes back to our relationship with ourselves and our self-worth, but she also works on supporting singles to manifest a relationship in alignment with their Authentic Self, as well as working with couples who would like to improve their relationship or who need support consciously uncoupling.
Her work is very experiential. She believes that there is nothing wrong, nothing to fix, only parts of us that need our loving attention. She says her role is to be a guide who gently walks you home towards yourself so that you feel safe, comfortable and empowered within yourself.

Contact details
Email : corinneblum@protonmail.com
Website : https://www.corinneblum.com/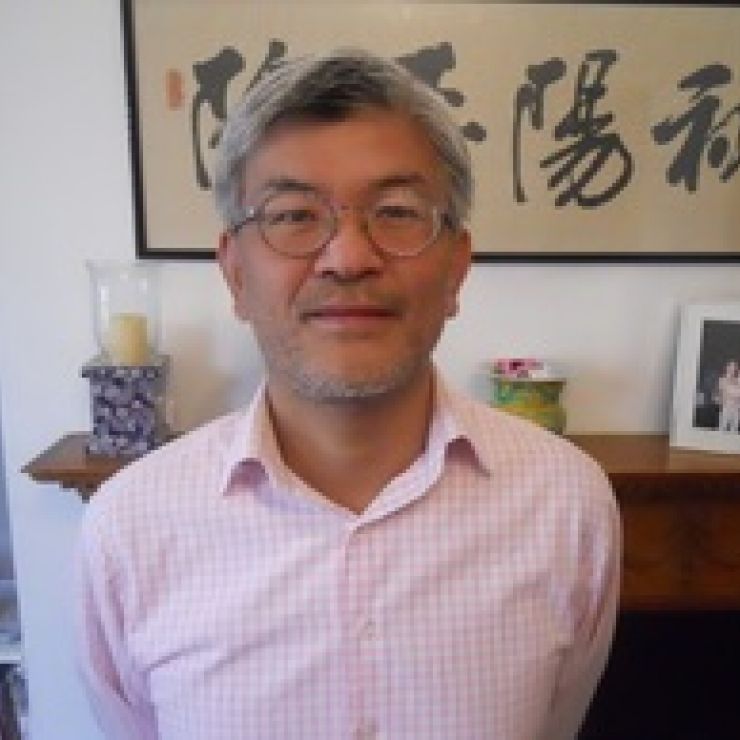 Gang Zhu
Dr. Gang Zhu is a graduate of the Nanjin University of Traditional Chinese Medicine in 1982. In 1986, he obtained a post-graduate degree (Master of Medicine) from the Shanghai university of Traditional Chinese Medicine. Gang has over 20 years of clinical experience in China, Sri Lanka and the UK (including 4 years as an orthopaedic surgeon before he left China). He is one of the editors of "The Encyclopaedia of Secret Recipes of Traditional Chinese Medicine" and is the author of several leading papers published in The Chinese Journal of Traditional Chinese Medicine.
Gang's work has received newspaper coverage from The Times, The Independent, ?The Mirror??, Daily Mail and Traveller Magazine. He has also appeared on various television programmes on BBC1, Sky TV and Channel 5.
Gang Zhu was named three times by The Evening Standard "one of the best acupuncturists and Chinese Medicine doctors" in 1994, 1997 and 2002. Gang has had great success in treating infertility, maternity, easy birth (including turning breech babies), menopause, PMT, fatty liver, IBS, chronic fatigue, hay fever, skin conditions and various types of pain.
Contact details
Email : nottinghill@thelifecentre.com
Phone Number : 0207 221 4602
Website : http://www.drgangzhu.co.uk/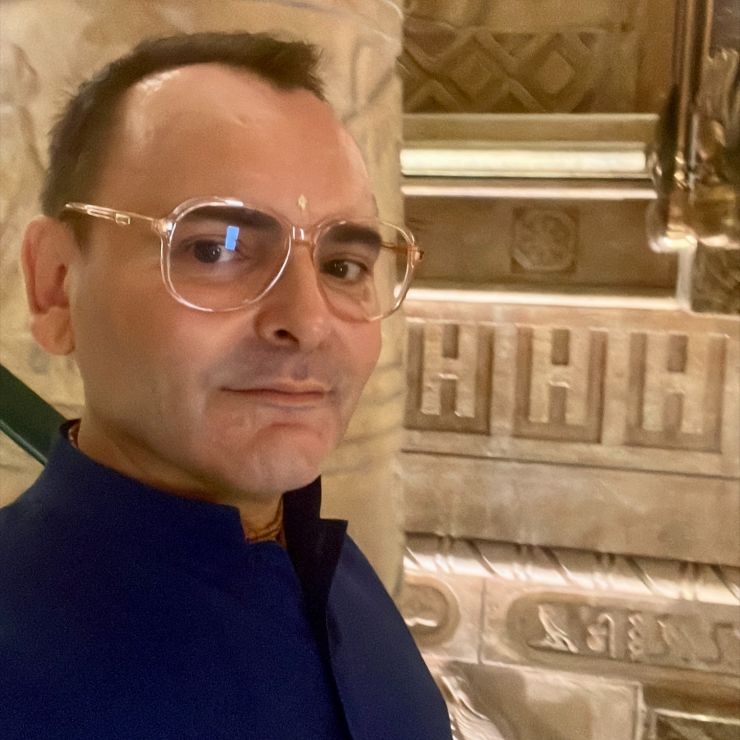 Gerald Mousset
For more than twenty years Gerald have been mastering ancient beauty techniques including Marma Therapy, Face Massage, Polarity Therapy Movements and Energy Work. Having studied with top practitioners and pioneers in Paris, London & India, he have gained sixteen certifications in holistic practices.
Gerald have been lucky to work with a number of the most prestigious cosmetic brands and stores including Harrods & Liberty as a skin care specialist & therapist, but his real joy is seeing the effect of using Ayurvedic knowledge to bring out a taylor made service to each individual.
Expect to feel and see the face you deserve (it is one of beauty), experience a let go, allowing the alignment of Mind, Body & Soul to take place. In the words of a Gerald's long time client Melina "You must call this treatment the "Voilà" face!"
Contact details
Mobile Number : 07828738551
Instagram : https://www.instagram.com/atelierduvisage/?igshid=YmMyMTA2M2Y=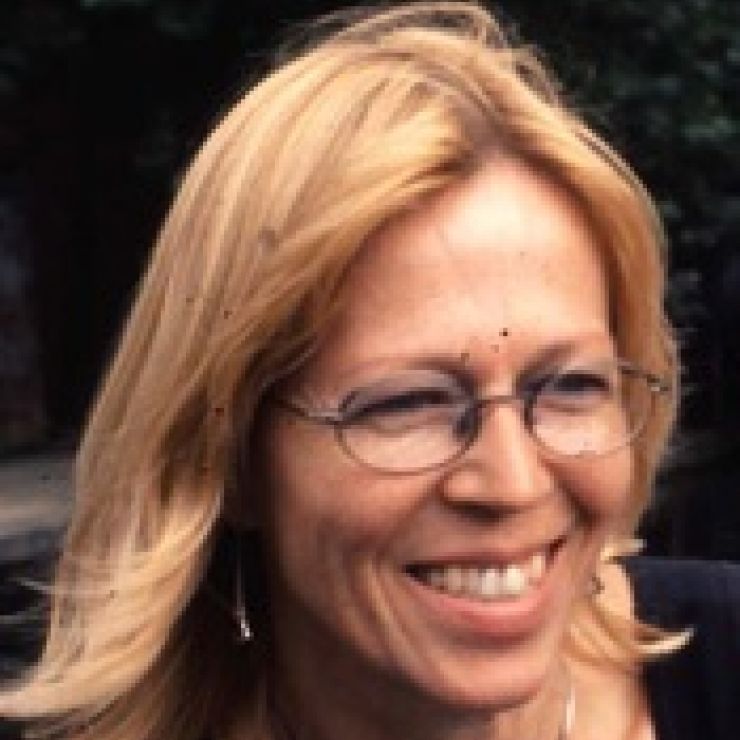 Helen Craven
Helen Craven MA(RCA), DCH, DHP, ITEC is an experienced Hypnotherapist using advanced Clinical Hypnotherapy, she is also a Reiki Master and teacher and is a member of the National Guild of Hypnotists.
Helen started her working life in the arts, which is probably where she learned to look beneath the surface and try to understand, and bring out, the beauty in all that is around us. Life shows us many things – both good and troubling, but how we perceive things and how we respond to events, is always our choice. We all have the power and potential to enhance our lives.
Helen moved from the arts to running a complementary health clinic (initially as a favour to a friend and then because it was wonderfully rewarding and fascinating) and has been working in the field of complementary therapies for the last 20 years. In 1997 she created the Craven Clinic in London W6, a multi-disciplinary complementary health centre that brought together over 30 different therapies. Having graduated top of her group from the Institute of Clinical Hypnosis, London, and having worked with great success with a wide variety of clients, dealing with everything from stress management and smoking cessation to pain control and palliative care for the terminally ill, she decided to close the clinic in 2003 and concentrate exclusively on working with individual clients and small groups.
Helen continues to study and train with the best teachers, keeping up to date with new techniques, so she can work with clients for maximum good effect. She works with, not on, her clients, so they learn techniques for themselves and gain a life-long empowerment that will stay with them throughout their lives.
Contact details
Email : nottinghill@thelifecentre.com
Phone Number : +442072214602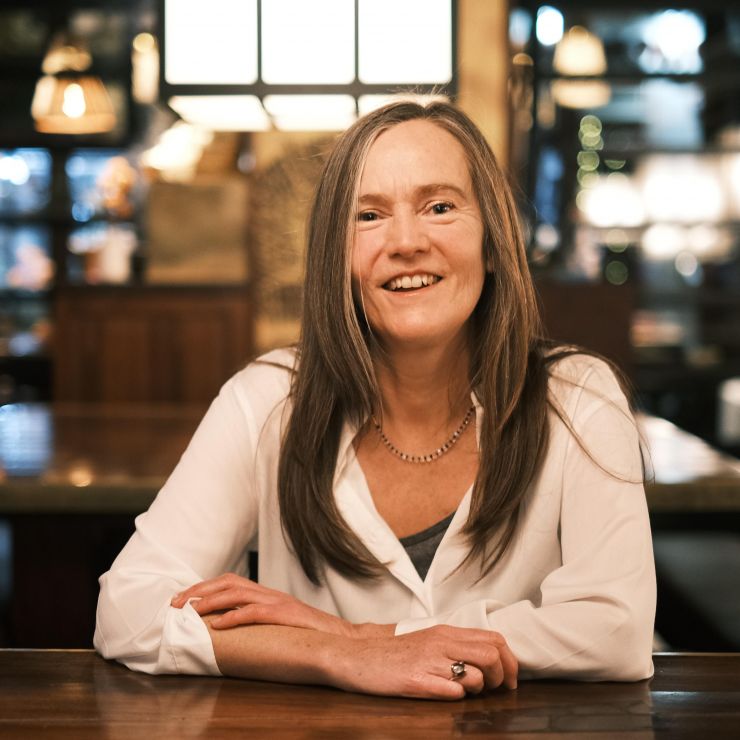 Helen Mead
Helen Mead mBRCP is a passionate advocate of living one's best life and enabling people to achieve just that. With 20 years clinical experience, she is a Professional Complementary Medicine Practitioner who takes a naturopathic approach to improving her clients' lives.
Delivering therapeutic methods such as Reflexology and Reiki, to empower her clients to make the changes they desire and improve their health and wellbeing. This is often combined with guided body centred mindfulness, nutrition and lifestyle advice; and other tools to further empower and aid clients on their journey.
Helen stepped on this path herself during a health crisis nearly 30 years ago. The most important thing she learnt was the power of what you decide to do for yourself: she commits to fully supporting you in this endeavour.
Today, Helen believes more than ever in the power of natural medicine and hands-on energetic treatment to restore one's health and happiness. She delivers many different modalities: Meditation, Reflexology (feet and face), Indian head massage, Nutrition, Reiki, Thia and Tui-na massage and Iridology, all within this naturopathic base.

One of Helen's big loves is her work in pregnancy (pre-conception and pre and post natal), and with clients affected by stress, anxiety, depression, insomnia and addiction. For over a decade she worked in the substance misuse field and with families affected by both addiction and mental health issues.

Contact details
Email : helen_c_mead@hotmail.com
Phone Number : 07958431298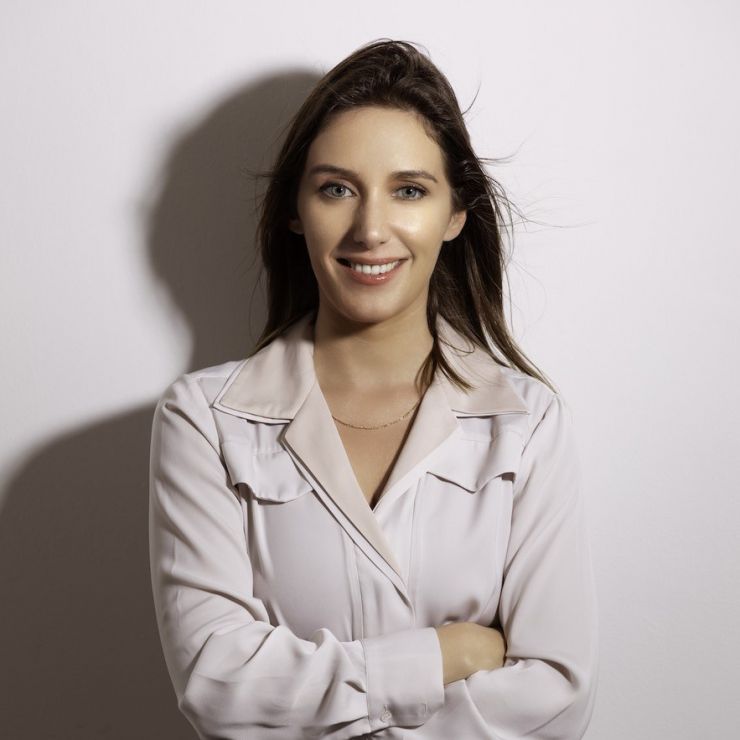 Kashca Beaumont
I'm an energy healer, mirror, guide, to empower you on your way home to your self, deepening your own awareness to your purpose. I have transmuted trauma, met my deepest shadows, come home to my body and the earth. I have known what it is like to live from the mind or outside of myself wondering what embodiment truly is.
Today I live in North West London with my partner. My life is centred around connecting to nature and furthering my knowledge of the energy that surrounds us but cannot be seen. In the last 10 years I've been privileged to work with medicine women in Peru, South Africa and Australia, continuing to deepen my experience in shamanism and trans-generational trauma healing. I see clients from all walks of life, with differing goals and ambitions. My speciality is with working with complex trauma, addictions and sexual abuse.
Contact details
Email : kashcabeaumont@gmail.com
Mobile Number : 07859799629
Website : https://www.kashcabeaumont.com/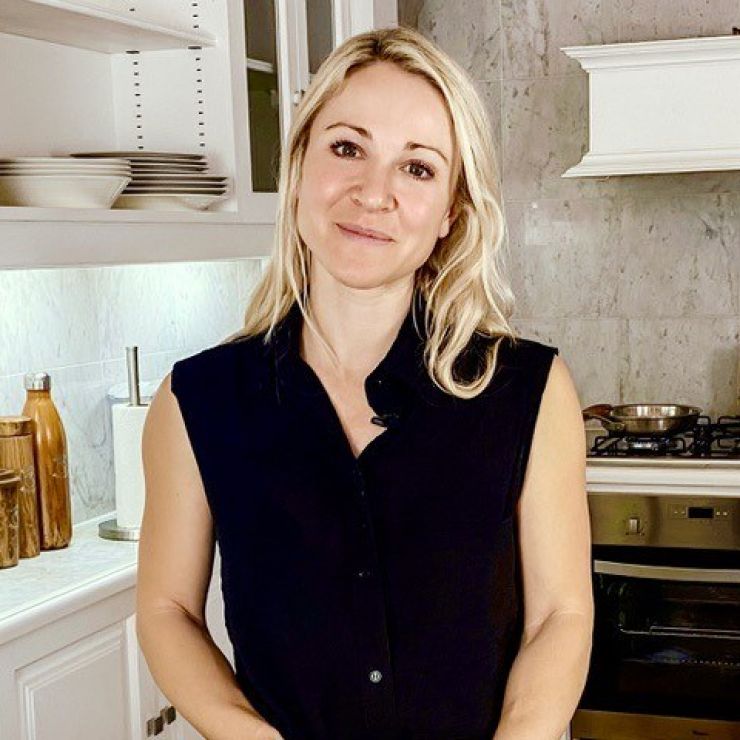 Mirthe Eckl
Mirthe is a Functional Medicine practitioner, physiotherapist and yoga teacher with over 14 years of experience working and travelling the world with elite athletes such as the Surf World League and the NZ Olympic Ski Team, running bespoke health retreats for VIP patients, and helping patients achieve their best state of health.
After a 4 year full-time undergraduate degree in Health (BSc, 1st class Hons), Mirthe went on to a 2 year part-time postgraduate course in Functional Medicine. She is currently undertaking more postgraduate research in Clinical Medicine under the guidance of a Oxford University and Imperial College based Honorary Lecturer and Researcher.
Mirthe supports her patients through a range of symptoms including autoimmune, hormone related, cancer, musculoskeletal pain, but also helps prevent chronic disease and bespoke health span extension via predictive biomarker testing in the blood, genetics, and a bespoke protocol of dietary, lifestyle and supplement recommendations unique to the person.
To familiarise yourself with her approach, watch some of her previous lectures given here: https://www.youtube.com/channe...
Contact details
Email : mirthe@functionalmedicine.me.uk
Mobile Number : 07413302013
Website : https://functionalmedicine.me.uk/yoga_core_mindfulness/ Instagram : https://www.instagram.com/mirthe_precisionhealth/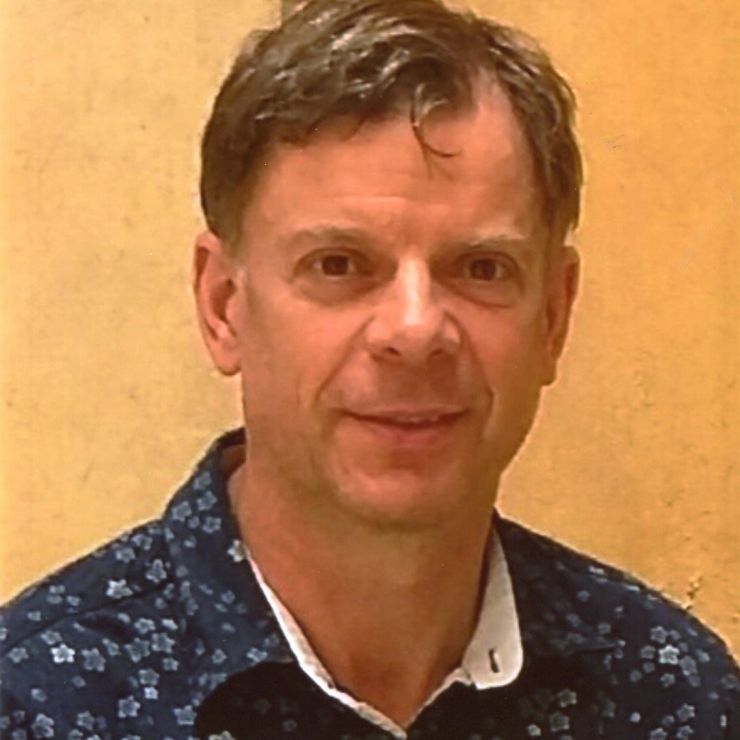 Paul Drinkwater
Paul has been at The Life Centre since 1996, three years after his initial massage and teacher of fitness training. He tends to base his practice around clients' individual requirements; working with a variety of disciplines helps. Proceeding with oil or non-oil based treatments with the support of a couch, chair or futon, the understanding of range of movement, lymph drainage and relaxation, is beneficial within his practice.
Paul has been teaching regularly at further education, for the last 8 years, training massage students from around the world to a professional standard. Outlets are important to him and they aid further development of his bodywork experience. These may be of a physical nature or the appreciation of the arts.
Contact details
Email : nottinghill@thelifecentre.com
Phone Number : +442072214602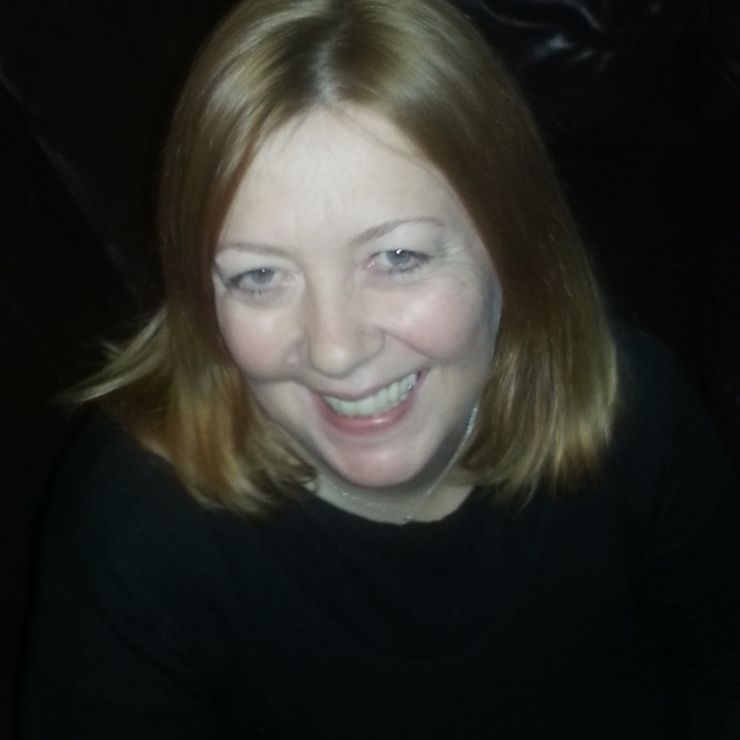 Sally Christ
Sally Christ has been a qualified therapist for 24 yrs. She really loves working with each client as an individual, using the skills that she has. Sally is very intuitive and uses this intuition in her treatments. Sally is qualified in crainol scaral, reflexology and massage. She also has over 15 years experience working with pregnancy, from inducing babies to attending births. Sally likes to combine her skills for the need of the condition.
Sally truly loves being a therapist, as it brings her a huge sense of satisfaction and happiness to be able to have a job where I get to help others.
Contact details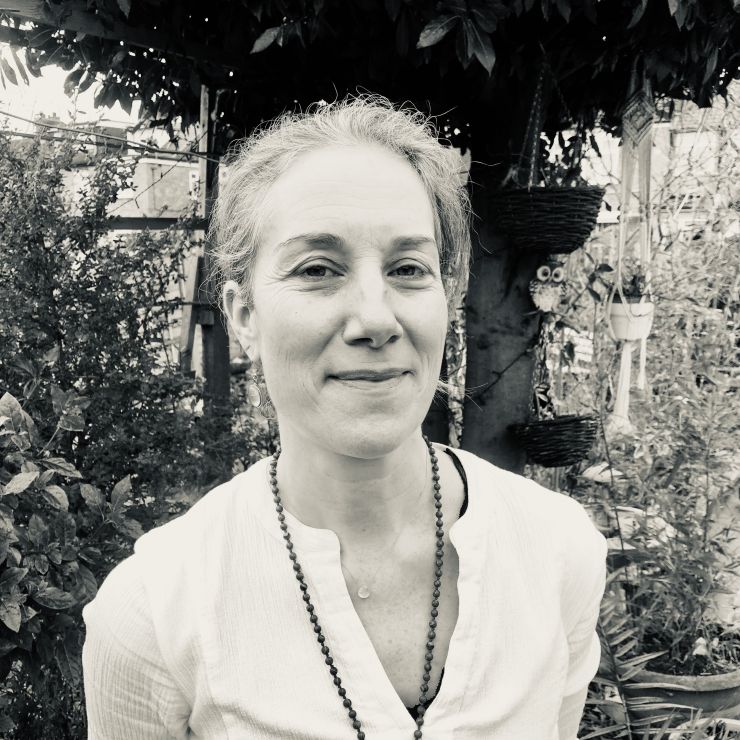 Sandrine Giacobino
Alongside teaching yoga and holding events, Sandrine's current focus is on supporting people on their healing journey through Integrative Coaching, Metaphysical healing and Holistic treatments. She is dedicated to helping people with their relationship with food, body image and working through trauma that is held in the body. Together we work on finding the root causes of dis-ease or impasses, and improve the quality of your life.

She also offers deep tissue, gentle release therapy, pregnancy massage and abdominal sacral fertility work. She loves to support women with their fertility and menstrual health and anyone dealing with digestive issues. The belly, being our second brain, is essential to our overall health and wellbeing!

She is looking forward to meeting you and helping you along your path, as she has been helped along hers. She is currently studying with the energetic health institute to become a holistic nutritionist and wellness coach.
Contact details
Email : mariposandrine@gmail.com
Mobile Number : 0777 51 921 24
Website : https://www.sandrinegiacobino.info/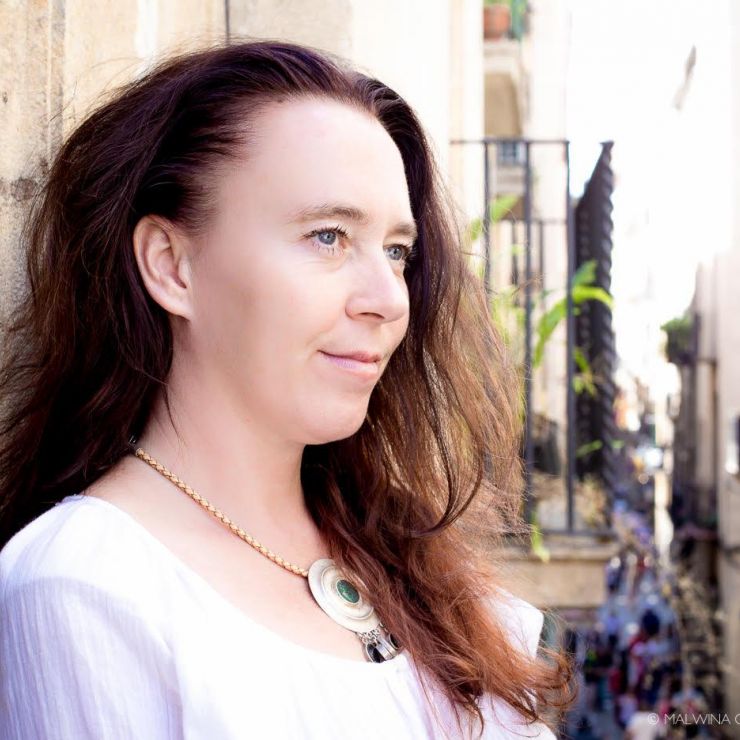 Sat Guru (Cheryl Baker)
SAT GURU KAUR is a transformative Lead Kundalini Trainer for Level 1 and Level 2.
She has been traveling and teaching worldwide for the past 22 years. She is also a Somatic Experiencing Therapist (trauma release) and loves to interweave Somatic techniques with the Kundalini, which helps people release stuck trauma energy, hidden tension and heal mental imbalance so that her students and clients can reconnect to themselves on a deeper level, have a renewed vitality and be the best version of themselves.
She is a dynamic and fun loving teacher who brings her international experience, sense of humor and skills set to every yoga class. She has a lively presence and uplifting vibe and likes to give students the experience of living life opening up to infinite possibilities. Live the magic with her in the classroom!
Contact details
Email : kundalinisomatic@gmail.com
Mobile Number : 07444026117
Instagram : https://www.instagram.com/thesomatickundalini/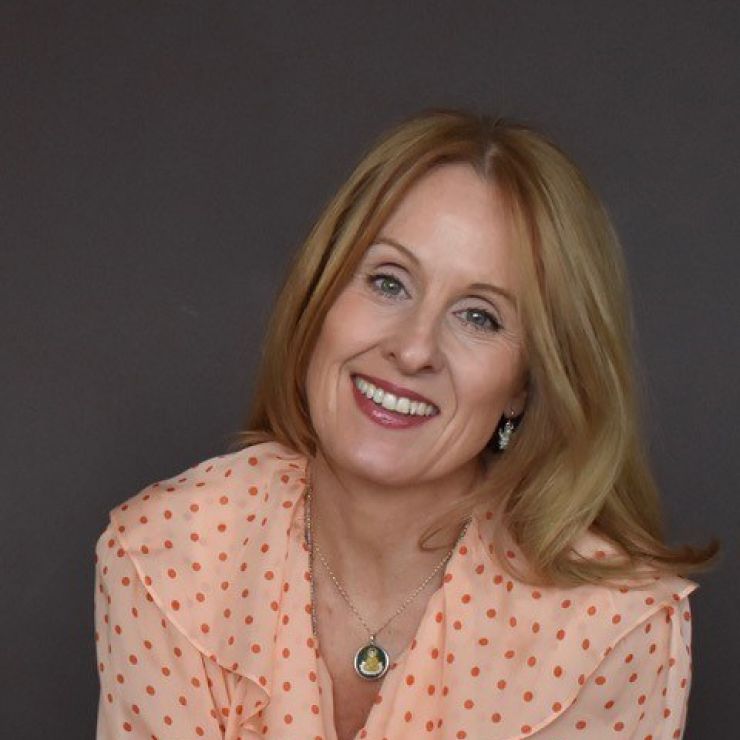 Sophie Benge
Sophie has been a journalist, author and consultant in international wellness for 25 years. More recently she has been working with women to help us reconnect with our feminine nature. Meditation in Touch is an approach in massage technique created by Louka Leppard over 25 years, with a specific series designed for Sophie in line with her wish to help women hear our body's wisdom, offering us a little window to return to wholeness.
Contact details
Email : sophie@sophiebenge.com
Phone Number : 07951056609
Website : https://sophiebenge.com/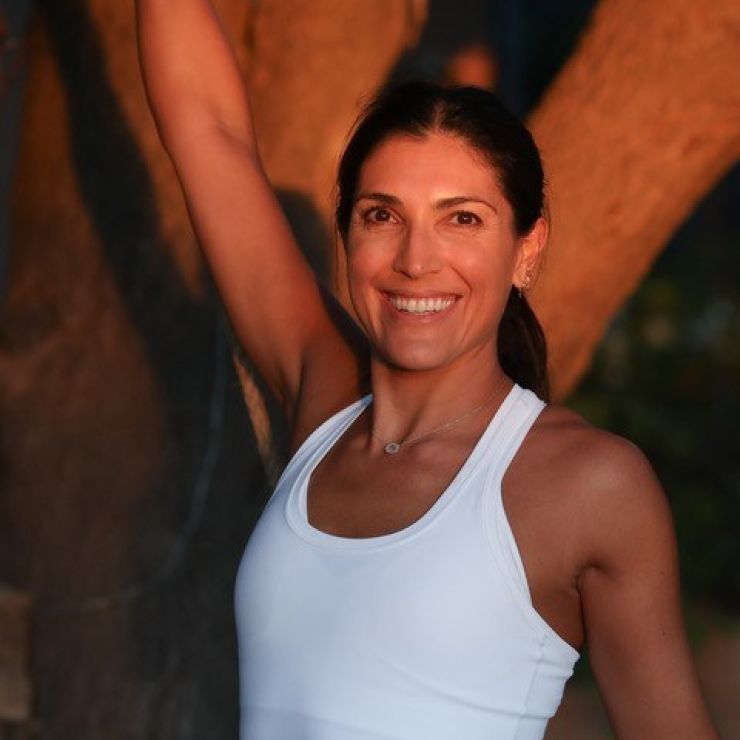 Tara Lee
Tara Lee is a Registered Nutritionist and Yoga Teacher. Having taught yoga for more than two decades she realised that a piece was missing when supporting her clients. No matter how well we move our bodies, ultimately we need the right fuel to function optimally.
Tara supports clients who come to see her with a range of symptoms including low energy, digestive issues, diabetes, weight issues, poor sleep, support with plant-based diets and help with pre and post natal nutrition. Tara offers lifestyle and supplement advice in conjunction with nutritional protocols.
Contact details
Email : Taraleeyoga@gmail.com
Website : https://www.taraleeyoga.com/