Accessible Yoga for Beginners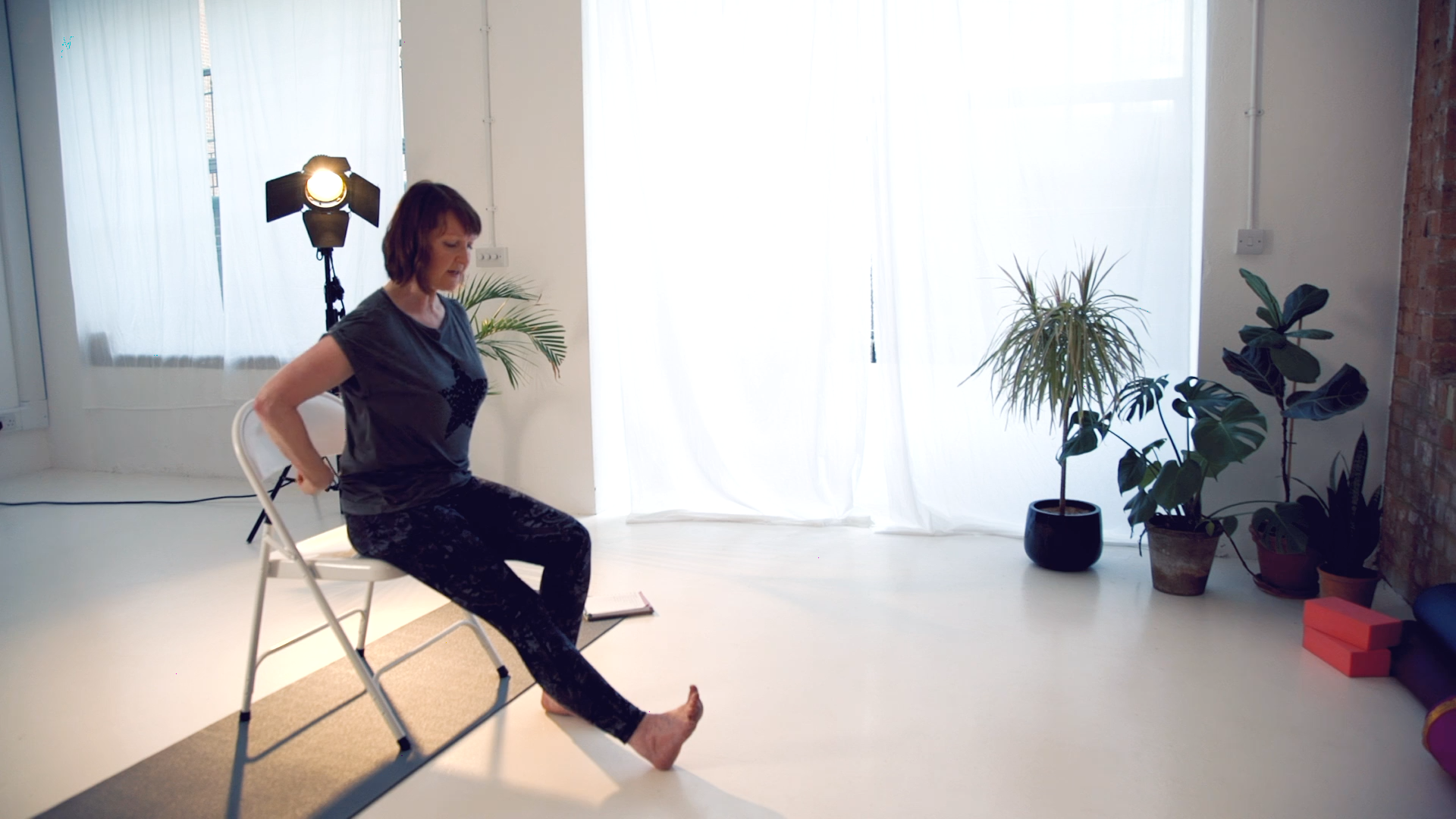 What will you get out of this course?
Gain confidence in making yoga a healthy, low-impact movement part of your daily life.
Who is this course for?
'Every body' - anyone who wants to move better and feel more comfortable in their own body – especially older people who may struggle to get up or down to a yoga mat on the floor, or those with medical conditions.
Course Structure
6 classes (45 minutes long) over 6 weeks
Classes will each have a different breath and movement focus, build on previous classes & finish with a guided relaxation or simple meditation
Class 1: Demystifying yoga, breath awareness, learning some joint freeing movements, guided relaxation
Class 2: Continuing with breath awareness (focus on the four part breath), learning forward bends (sitting or standing and using the chair as a prop) and gentle backbends for a healthy spine, guided relaxation
Class 3: Learning even count breathing, introducing twists and lateral stretches (for spine and digestive health), guided relaxation
Class 4: Using the breath as a tool for settling the mind, freeing the hips and pelvis, simple meditation (on the breath)
Class 5: Alternate side breathing (like alternate nostril), releasing tension in the neck and shoulders, simple meditation on the breath
Class 6: Fun breathing practices – lions breath, bee breath. Learning a seated sun salutation & recapping on movements for spine, hips and shoulders, guided relaxation
Expected Outcomes for Students
Being able to breathe more deeply and effectively, and having the ability to use the breath as a simple tool to bring a sense of balance and calm anxiety
Learning to move the body with awareness, while respecting our limitations:

Joint freeing movements to help keep the body mobile
Keeping the spine supple, healthy and pain free
Moving the hip joints, increasing our comfortable range of movement and so allowing us to walk (and dance!) more easily
Mobilising the shoulders and neck, letting go of tension and relieving pain

Learning simple relaxation techniques that we can call upon whenever we feel stressed
Planting the idea that yoga is helpful, enjoyable, and worth continuing with