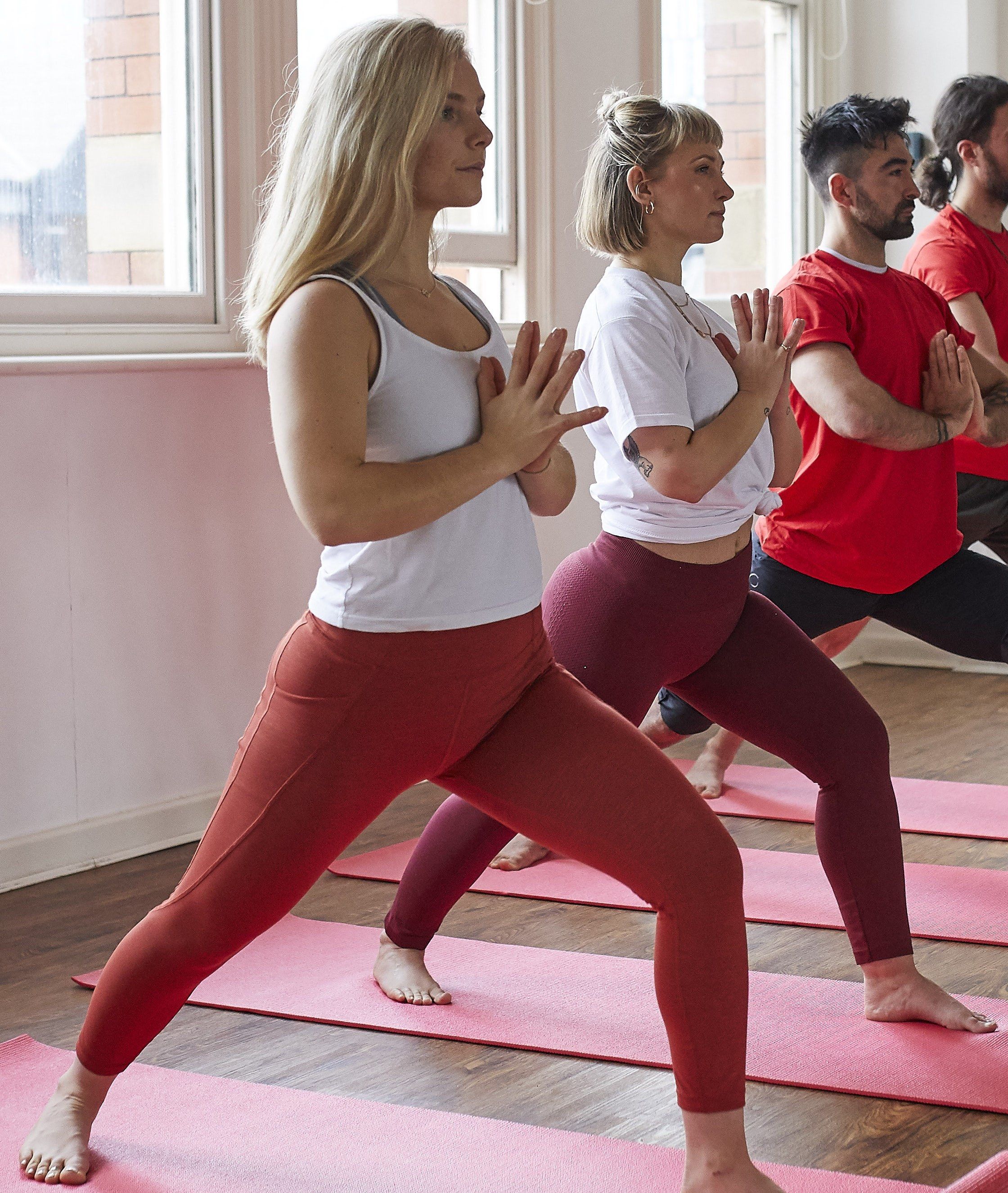 Alignment classes focus on honing precision and posture of asanas for overall body health.
Hatha Yoga
Hatha yoga class is for those of you wishing to explore playfully the effects of postures, conscious breathing and meditation on the body and the mind. We all come with different bodies and degrees of flexibility, so variations will be given to suit all levels from beginners to more experienced practitioners. The class has a strong emphasis on energetic sequencing, postural alignment, moving mindfully with the breath. We work on a different theme/focus every week, using techniques inspired from the Hatha Yoga, Tantra and Ayurveda Traditions.
Ultimately, the aim of Yoga is to bring your body to a place of stillness, well-being, and clarity of mind. So, the class is designed to help you release tension, build strength, flexibility, and make you feel deeply connected to your quiet centre. You can expect to leave this class feeling rejuvenated and more inspired for the week ahead.
Mondays 6pm;
Wednesdays 9.15am
Fridays 11.15am
Saturdays 9.30am
Scaravelli-Inspired Yoga
Hatha/Scaravelli Inspired Yoga class focuses on somatic movements and asana using the ground, breath, spine, expansion and space. The practice begins on the ground where Lara will guide you away from 'doing' movement but rather sensing and feeling into 'being' movement, opening up sensory awareness and new neurological pathways through the body.

Exercises on the ground invite spirals, rotations, circular and sliding gliding movements to reduce myofascial holding and then you are guided from the ground into an intelligent asana sequence to integrate, strengthen, elongate and bring a new found vitality and radiance to your inner structures. Your mind becomes calm and focused and body free of tension. It's a deeply intelligent, nurturing and grounding practice allowing you to get in contact with your true inner nature without imposing outer layers or a conditioned mind. A truly meditative and transformational experience.
Mondays 4.30pm
Thursdays 9.30am
Yoga & Align and Flow classes
Yoga classes which do not adhere to any particular style or sequence. While generally based around posture practice, these classes often delve more deeply into the subtle 'inner' practices of yoga, including breath work and meditation, exploring how the range of yoga practices can help quieten the busy mind and encourage greater peace and happiness.
Wednesdays 10.30am
Thursdays 1pm
Saturdays 10.30am