Authenticity, Simplicity and Consistency: A Look at Our New Autumn Schedule
Authenticity. Simplicity. Consistency.
Our new Autumn schedule is designed to bring you the best of The Life Centre, with more of the teachers and classes you love, at more convenient times so that you can simply focus on your practice.
Our new schedule will offer the following:
More Consistency: We've standardised our class start times across the week to help make it easier for you to get to class.
Lunchtime Classes: You'll now find a 1 hour yoga or Pilates class every weekday lunchtime at both studios. These classes are designed to give you a full practice in your lunch break so that you can bring greater balance to your day.
More of Your Favourite Teachers: We've worked hard to ensure that most of our teachers now teach at least two classes with us so that you can build a better relationship with them and take your practice further.
Simplicity: We've listened to feedback on our class descriptions and levels and have stripped these back to make our schedule clearer. Most classes are now categorised as Open Level, with select classes specifically tailored to beginners or more experienced students.
More Pilates, Yin Yoga and Restorative Yoga: We know how these classes can support a well-rounded, sustainable yoga practice and so we've added more of these classes throughout the week.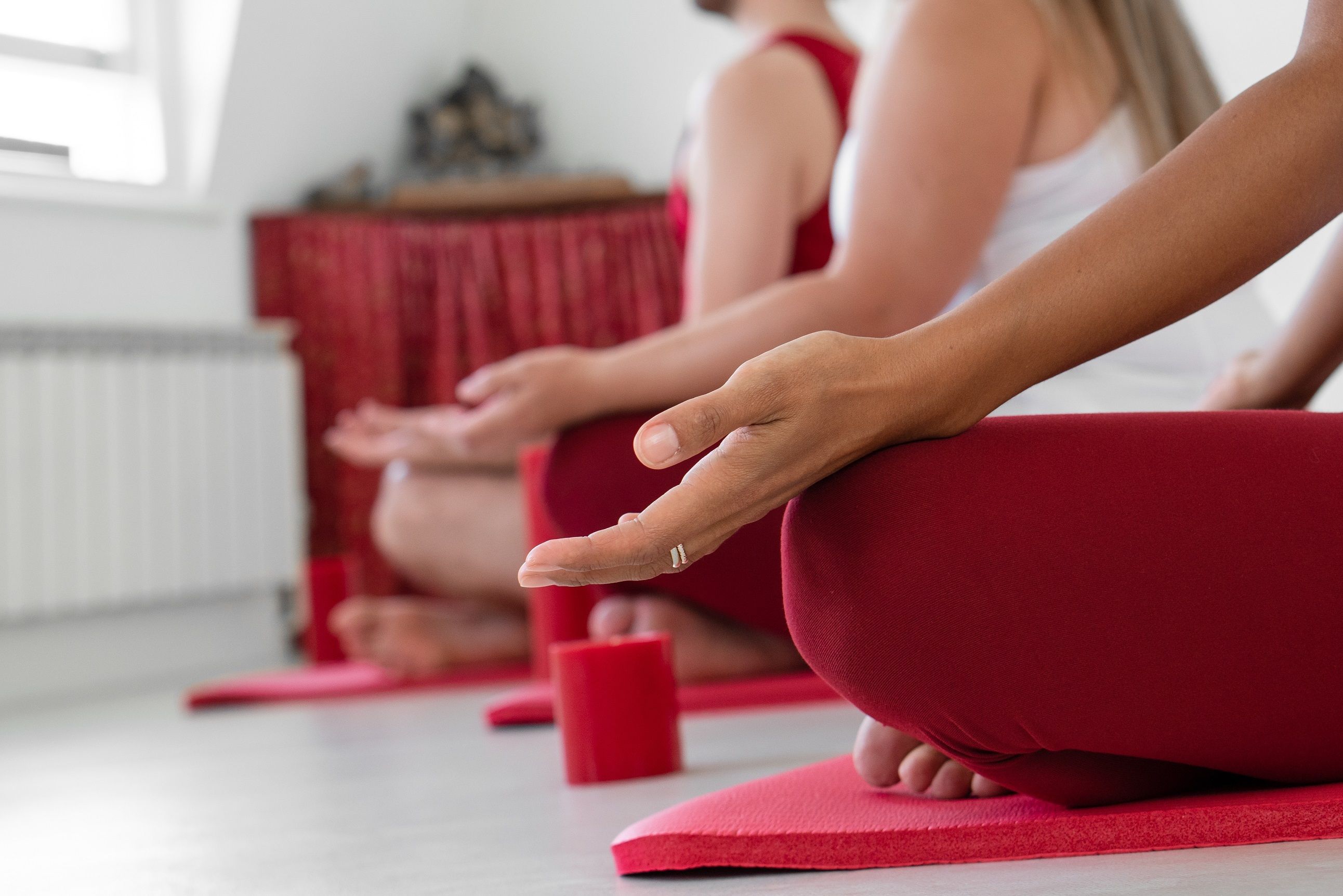 What's Changing at a Glance:


ISLINGTON
Monday
12.30-13.45 - PILATES with Emily Naumovic - NEW CLASS
13.00-14.00 - LUNCHTIME FLOW with Joyce McMiken - NEW CLASS
18.15-19.30 - YOGA BASICS with Sandi Sharkey - NEW CLASS
Tuesday
14.30-15.45 - YIN YOGA with Amanda Wright - NEW CLASS
Wednesday
9.30-10.45 - VINYASA FLOW with Alessandra Pecorella - NEW CLASS
11.00-12.15 - YOGA with Adelene Cheong - NEW CLASS
12.30-14.00 - RESTORATIVE YOGA with Adelene Cheong - NOW AT LUNCHTIME
15.00-16.00 - YOGA FOR ALL COMMUNITY CLASS with Lisa Kaley-Isley - NEW CLASS
18.00-19.15 - JIVAMUKTI YOGA with Luis Valentine - DAY/TIME CHANGE (from 2 October)
Thursday
19.30-20.45 - FLOW & RESTORE with Gillian Reeves- NEW CLASS

Friday
10.00-11.15 - JIVAMUKTI YOGA with Harriet Bone - NEW CLASS
18.15-19.30 - VINYASA FLOW with Gillian Reeves - NEW CLASS

Saturday
9.30-10.45 - YOGA BASICS with Zhozeh Zarrindast - NEW CLASS
Sunday


10.00-11.15 - YOGA BASICS with Dimuthu Fonseka - NEW CLASS
11.30-12.15 - RESTORATIVE YOGA with Dimuthu Fonseka - NEW CLASS


NOTTING HILL
Monday

13.00-14.00 - LUNCHTIME YOGA with Phillipa Gendall - NEW CLASS
18.00-19.15 - VINYASA FLOW with Zephyr Wildman - NOW EXTENDED

Tuesday

9.30-10.45 - VINYASA FLOW with Tara Lee - NEW CLASS

13.00-14.00 - LUNCHTIME VINYASA FLOW with Alida O'Connor - NEW CLASS

Wednesday

13.00-14.00 - LUNCHTIME YOGA with Emily Reed - NEW CLASS
18.00-19.15 - VINYASA FLOW with Susanne Lahusen - NEW CLASS
Thursday
9.30-10.45 - YOGA with Rebekah Hay-Brown - NEW CLASS
13.00-14.00 - LUNCHTIME FLOW with Alida O'Connor - NEW CLASS

19.30-20.45 - VINYASA FLOW - NEW CLASS
Friday

13.00-14.15 - YOGA with Lucy Horton - NEW CLASS
14.30-15.45 - RESTORATIVE YOGA - NEW CLASS
18.15-19.30 - VINYASA FLOW - NEW CLASS
Sunday
10.30-11.45 - YOGA - NEW CLASS

15.30-16.45 - YIN YOGA - NEW CLASS