We caught up with one of our long term teachers Tara Lee, who teaches Yoga, Pregnancy Yoga and Mums & Babies at Notting Hill.
1. When did you first realise you wanted to teach?
I had been practicing yoga regularly while at University, when I decided that I wanted to deepen my knowledge so I booked onto a short intensive teacher training course. I didn't have any intention of becoming a yoga teacher. After completing the training however I felt that I wanted to practice what I had learnt and pass it on to my friends. Starting with small informal groups, I found not only did I really enjoy it but I got good feedback too. This is how I started on the path to teaching. I started to go to early morning self practice at an Ashtanga Yoga centre about 5 mornings a week. I then booked onto a 6 month foundation course with the BWY so that I could further my studies of Yoga and learn more about the philosophy behind the teachings. It was at this time that I realised I wanted to take my teaching to a new level. I discovered that the Life Centre had started running a complete teacher training course so I enrolled onto it as soon as I could!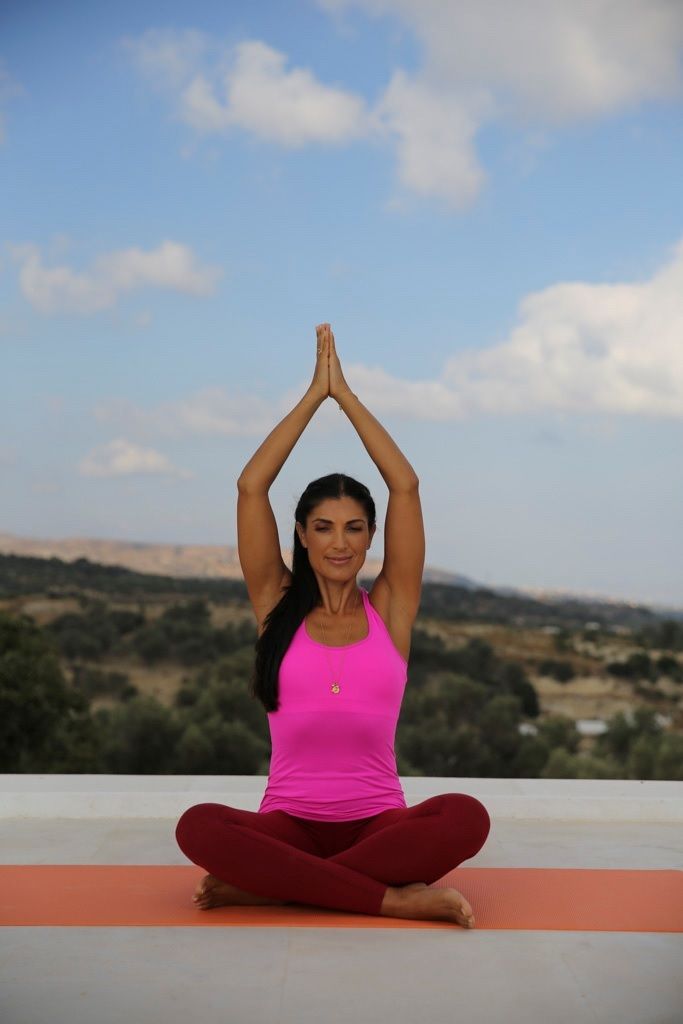 2. Who or what has been your biggest inspiration on your yoga journey so far?
I have had many wonderful teachers who have taught me over the last 20 years including Faustomaria, Liz Lark, Doug Keller and Rod Stryker. Rod Stryker has been a huge inspiration for me on my yoga journey over the last 14 years. His teachings of Para Yoga have increasingly diffused into my life and completely changed the way I view, practice and teach yoga. He introduced me to Tantra, meditation and incorporating pranayama within the yoga postures. He has taught me so much about yoga philosophy, yoga psychology, the origins of yoga and how to translate yoga and it's principles into every day life.
3. What do you think makes a good teacher?
A good teacher in my opinion is someone who embodies the principles of yoga, so that as well as teaching it they actually live it! I also think the qualities of a good teacher are open mindedness, patience, humility and empathy. Good teachers are eternal students who have a thirst for knowledge, continually studying and learning, constantly evolving and developing their own personal practice so that they can be better teachers and examples to their students.
4. What tips would you give to a beginner?
Don't give up if you don't like your first class! When I was a beginner I went to many classes which I didn't enjoy at all! Keep persevering as it's so important to find the right style of yoga that suits you (as there are so many) and the right teacher (that supports you) and then you will start to fall in love with the feeling that Yoga gives you and notice all sorts of improvements in your life and how you feel! Don't think that yoga is just about flexibility. So many people get put off as they think they are too inflexible for yoga, but Yoga is so much more than the asanas and the look of the postures. Your flexibility will improve very quickly if you practice yoga regularly but paradoxically you will care less about it as you become more experienced.
5. What is your favourite asana?
I love back bends as they make me feel invigorated and more open (physically and psychologically) but Savasana has to be my favourite at the end of a great practice as it is a time when you can completely let go, recharge and allow the innate intelligence of the body to take over to rebalance. Savasana often feels like a magical state.
6. Where might we find you on your days off?
On the days I'm not teaching you might find me at home working on the development of my Yoga DVDs and my new yoga Bump Mat. I have recently created two new DVDs based on Para Yoga (Solar and Lunar Yoga) which were released last year on Amazon and ITunes. The Bump Mat is an extra thick and supportive yoga mat with an alignment line down the centre, which I designed. It will be available soon.
On my days off work, you will find me with my family, walking in the park, going for bike rides and doing acro yoga with my children balancing on top of me! You will also find me on the side lines watching my children in football, rugby, cricket, netball and rounders matches!
7. What is your favourite post-practice meal or snack?
I love making smoothies. I mix coconut water, nuts, seeds, avocado, berries and protein powders with Superfoods to boost my energy levels. For snacks I like making my own energy balls using nut butter, dates, seeds, cacao powder, coconut flakes and goji berries or whatever I have in my kitchen!