Why Restorative Yoga can help you cope with easing COVID-19 restrictions
As lovers and practitioners of yoga, some of us have been so excited about lockdown easing and studios reopening that we've been hitting our mats really hard; training, back bending and doing vinyasa after vinyasa!
Others have been so busy, our schedules haven't allowed much mat time at all. Whichever type you are, one thing is for certain; we are all humans first.

After month after month of lessened social activity (especially not involving Zoom!) you've probably gotten accustomed to a slower pace over lockdown. And a sudden change, however welcome, still takes a toll on our mental, emotional and physical beings. It can take time to process change of any kind.
Absolutely take your fill, and make the most of the return of challenging classes, and the opportunity to practise around others again.
But don't forget to be kind and unwind too!
This is where restorative yoga comes in. You've probably heard of yin, but did you know these longer-held, slower paced classes, can be considered the 'other half' to more physically-demanding 'yang' practises? Intended to bring your body and mind into a restful state of relaxation, restorative yoga places importance on the practice of stillness and invites us to release tension, which is easily accumulated with lifestyle stresses and strains… such as the easing of restrictions amidst a global pandemic!
So if you're feeling overwhelmed with lockdown loosening, you're not alone! Here are three reasons why restorative yoga practices could be the answer:
Achieve conscious relaxation for better sleep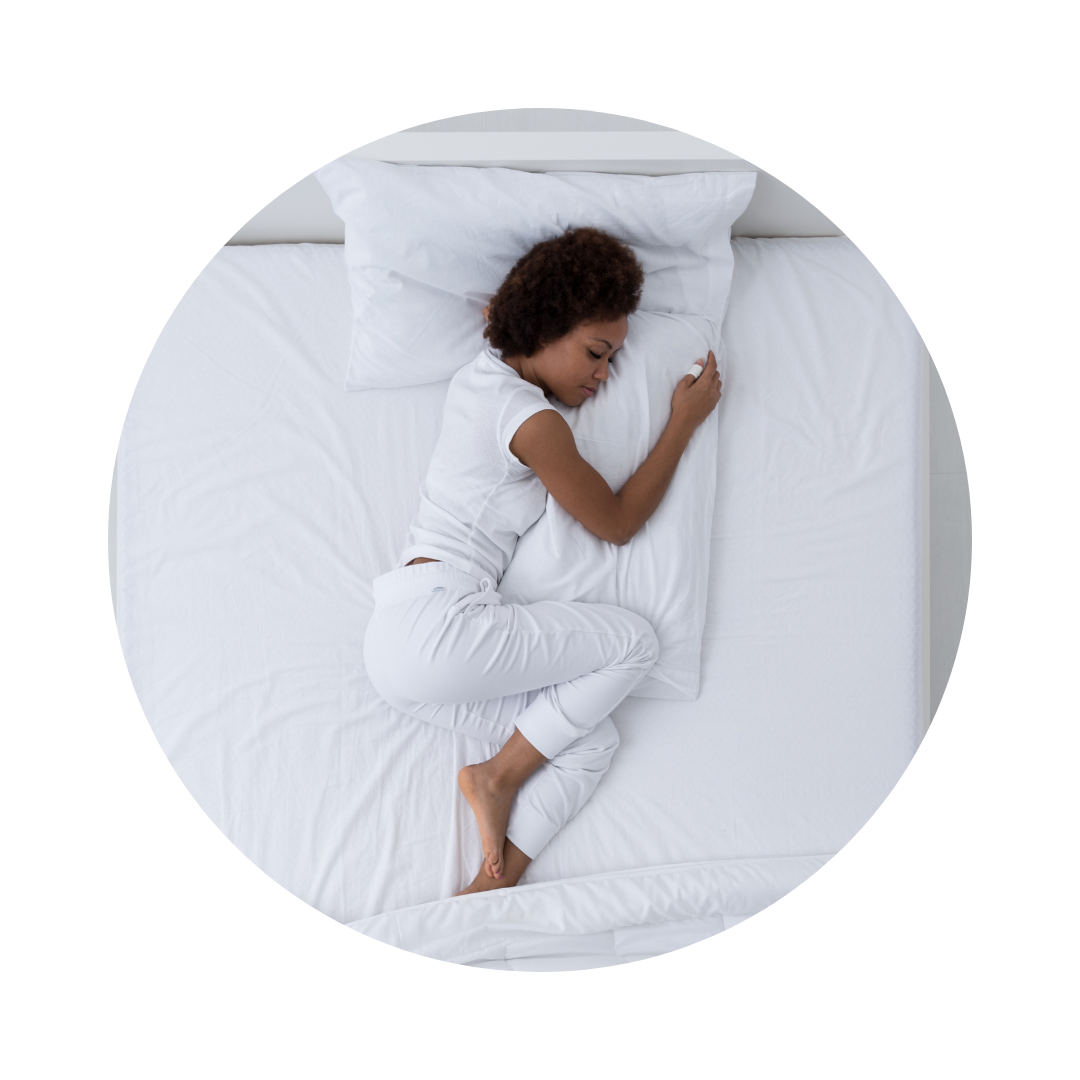 Whether you're back to the office, the studio, or just the pub, our brains are probably going to be subject to a lot more stimulation than over lockdown, and may benefit from help 'letting go' when the day comes to an end.

Practising restorative yoga stimulates conscious relaxation through deep breathing techniques that calm the nervous system. A 2014 study has found that the restful, meditative nature of restorative yoga practices are more effective at inducing relaxation and promoting better sleep than yoga exercises based on passive stretching alone.
Class recommendation: Diana Holland's live-streamed Hypno Nidra session on Tuesdays between 2-2.45 PM is a great option for anyone wanting to cultivate better and more conscious sleep and mindfulness patterns.
Allow processing and acceptance of emotions for better mood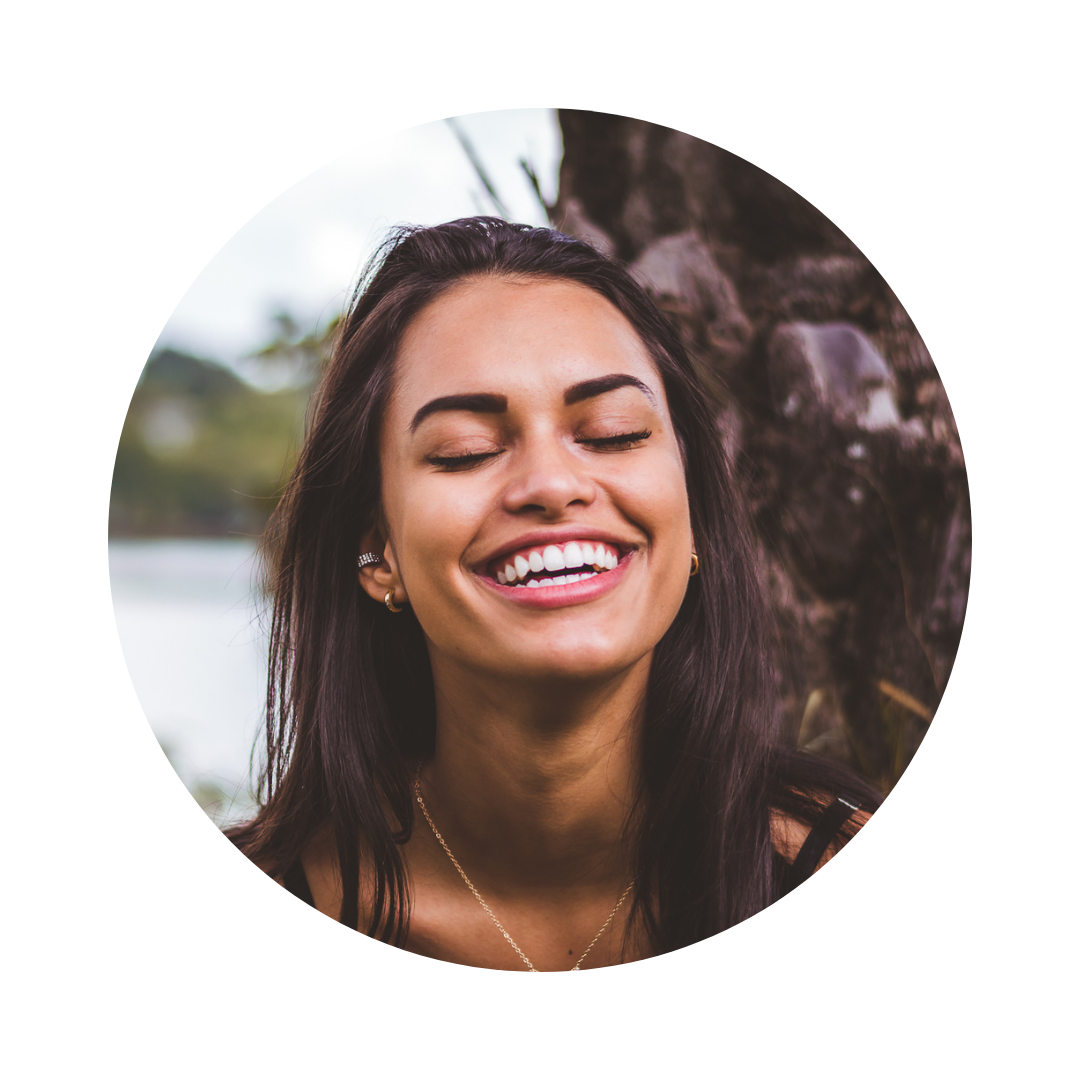 Mental Health Awareness week might be over, but yoga and meditation & movement practices can support you through difficult thoughts and feelings all year round.
If the idea of getting back on a busy tube or train makes you a little anxious, or you're worrying about interacting with people you haven't seen for a long time, research indicates that restorative yoga can help those with stress, anxiety, depression, and other mood disorders manage their symptoms.

This is due to the meditative nature of these practices which allow you to feel, process and accept your various emotions, even if they are negative.
By slowing down the mind, these practices enable you to stop chasing the need to be "productive," and instead take a moment to look at your feelings objectively. In short, it frees up space in your mind to experience, process and accept things that may feel uncomfortable, thus setting you on the path of true healing and renewal.
Class recommendation: Yoga for Stress and Anxiety with Laurent Roure on Mondays between 3-4.15 PM is great for anyone who wants to learn more about practising restorative yoga to regulate and accept emotions in a healthy manner.
Gentle on the body but strengthening in the long run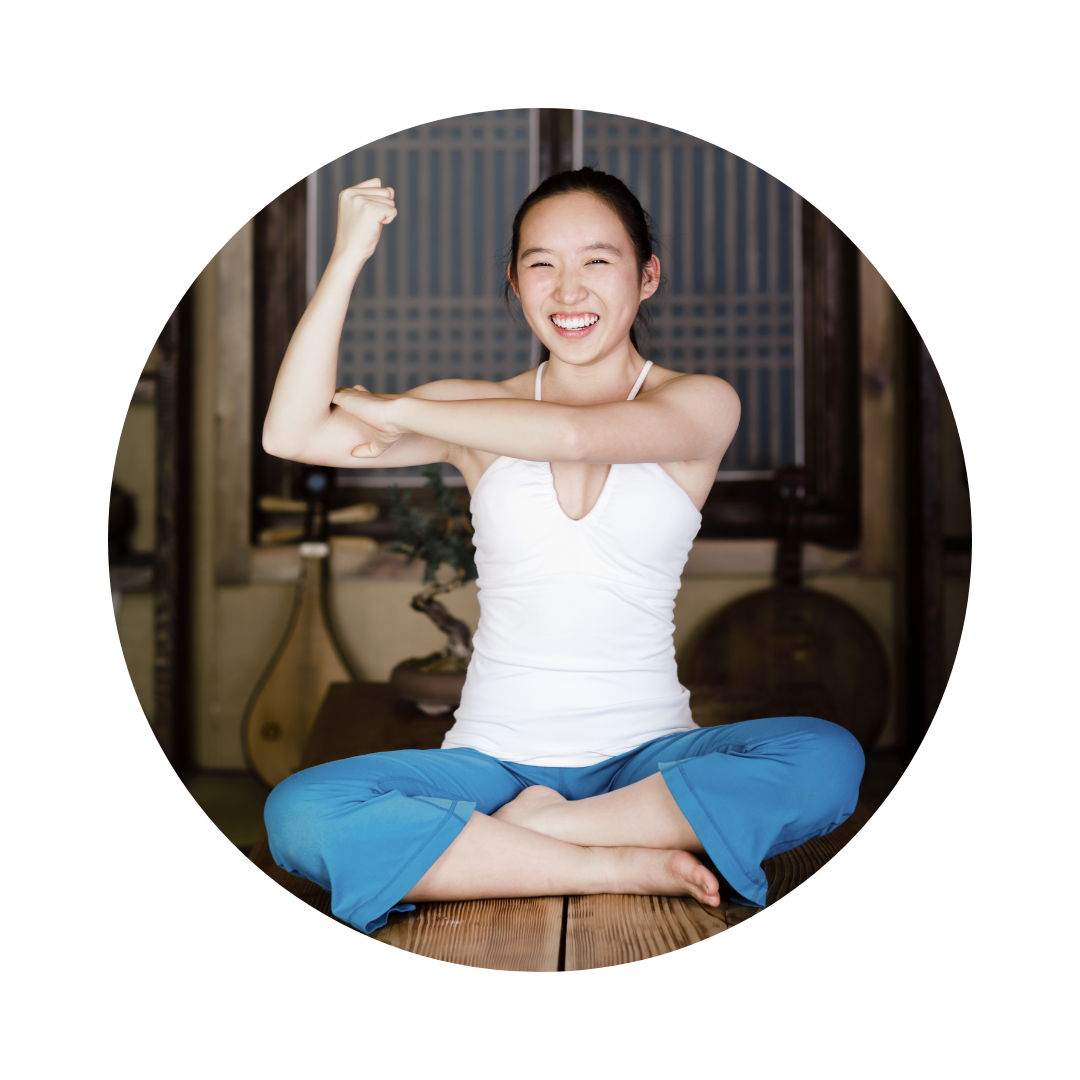 Since the focus of restorative yoga is on the mind and deep tissues, the asanas that are part of these practices are generally more gentle on the joints and aimed towards releasing the tensions your body holds. However, though they are low-energy, consistent practise of these poses helps strengthen the connective tissues that surround the bones and joints, thus making you more limber and flexible.
Class recommendation: Flow & Restore with Natalie Gartshore on Wednesdays between 7 – 8.15 PM is the perfect choice for those who want to start off with gentle yoga practices that encourage more endurance and flexibility with consistent practice.


If you're accustomed to active, challenging or faster-paced classes like Ashtanga or Dharma, try pairing these with a restorative practice that honours, thanks and rewards your body for its strength, and nourishes it with breath and release.
Classes we recommend for unwinding and relaxing:
Here are some restorative yoga sessions that you can partake in from the comfort of your own home.
Online:
Mon 8-9 AM
Livestream: Flow & Restore With Charlie Merton
Bringing together active postures and vinyasa flow with restorative yoga, this Zoom class taught by yoga practitioner Charlie Merton allows you to explore yourself through a combination of movement, breath, mantra and meditation to build strength, endurance and flexibility of the body while also nourishing the mind. A wide range of quiet, meditative yoga postures enables you to relax everything from your muscles and tissues to your nervous system, encouraging the release of any deeply held physical or mental tension while simultaneously imbuing you with invigorating energy.
Mon 7- 8 PM
Livestream: Slow Flow with Relaxation With Leone Roberts
With postures chosen specifically to relax the nervous system, the intention of this online session taught by Leone Roberts is to recognize and release both superficial as well as deeper tension that your body holds. The restorative holding postures encourage stillness and discipline for better management of physical and mental health.
Tues 2- 2.45 PM
Livestream: Hypno Nidra - yoga for deep relaxation
This deeply relaxing session combines elements of modern hypnotherapy techniques with traditional yoga Nidra, ushering you into a meditative state which promotes physical and mental healing, improves sleep and reduces anxiety. Suitable for everyone but specifically useful for anyone suffering from anxiety, insomnia, injuries, work stress and/or low self-esteem, the class helps you develop a positive mental outlook.
Tues 2.30 – 3.30 PM
Livestream: Yin Yoga With Catrin Osborne
This practice with Catrin Osborne where postures are held for three minutes or more. is used to open into the thicker layers of connective tissues to refine and align physical, energetic, emotional and mental states of being through heightened inner awareness.
Tues 8-9 PM
Livestream: Yin with Meditation With David Ramcharran
Tapping into the spiritual side of yoga with meditative practices and the power of stillness harnessed by yin yoga, David's classes emphasises good health and a clear mind.

Weds 6.30 – 7. 45PM
Livestream: Yin with Yoga Nidra With Molly Harragin
With a focus on refining and aligning physical, energetic, emotional and mental states of being this yin yoga class with Molly Harragin taps into the thicker layers of connective tissues around the joints with long hold postures before ending on a short session of Yoga Nidra to harness the power of stillness.
Thurs 4-5 PM
Livestream: Yin Yoga With Norman Blair
Norman's yin yoga sessions focus on maintaining a quiet and conscious state at all times for a heightened sense of inner awareness.
Thurs 8.15 – 9. 15 PM
Livestream: Gentle Yoga and Relaxation With Anna Taylor
Taught by mindfulness instructor Anna Taylor, this gentle practice provides you with opportunities to soothe your mind and unwind your body at the end of your day. The calming session which includes guided relaxation will help you feel warm, comfortable and light.
Fri 12.30 – 01.30 PM
Livestream: Gentle Yoga and Yoga Nidra With Graham Burns
Dedicated to remedial and gentle yoga practice, these sessions are best suited for anyone looking for softer yet deeply relaxing restorative yoga. Taught by Graham Burns, the emphasis of these sessions is on the combined use of body, breath and mind to achieve a state of physical and mental relaxation, between wakefulness and deep sleep. A great practice to treat stress and anxiety as well as address any negative habits of the mind, yoga Nidra - or yogic sleep - is practised in eight stages to cultivate a state which is in deep meditation yet completely aware.
Fri 5-6 PM
Livestream: Friday Night Yin With Norman Blair
With an aim to cultivate a yoga routine, these yin sessions guide us to become aware of and experience any profound changes in our mind and body.
Sat 4-5.15 PM
Livestream: Gentle Yoga with Guided Relaxation With Diana Holland
This softer, meditative session with Diana Holland is dedicated to gentle but deep relaxation to cultivate a deep sense of peace and calm in body as well as mind.
If you're keen to get out of your homes to practice unwinding and relaxation among like-minded individuals try one of our sessions at either of our studios.
Notting Hill:
Mon 3-4.15pm
Yoga for Stress and Anxiety with Laurent Roure
Room: Ground Studio
Taught by Laurent Roure who places importance on listening to and addressing your bodies' needs, this class will focus equally on the body, the mind and the breath using a combination of yoga, breathwork, meditation techniques and mindfulness to help relieve stress and anxiety. By using tools such as pranayama, breathing and verbal self-empowerment, this class will offer clarity of the mind while also enabling an assessment of your body's strengths and weaknesses such that practitioner becomes happier and more in touch with themselves.


Tues 1-2 PM
Gentle Yoga with Relaxation Louise Grime
Room: Ground Studio
This session taught by Louise Grime is dedicated to remedial and gentle yoga practice. Ideal for beginners as well as anyone recovering from illness or injury, these restorative yoga practices are typically softer, more free-flowing and meditative.
Weds 7 –8.15 PM
Flow & Restore with Natalie Gartshore
Room: Ground Studio
This class combines active postures & vinyasa flow with restorative yoga, thus creating an energizing and nourishing balance for body, heart & mind. Taught by Natalie Gartshore who places importance on anatomy and physiology, this session uses quiet, restorative postures to build strength and endurance of the body while also encouraging the release of deeply held tension of the mind to replenish your energy.
Fri 11.15 – 12.30 PM
Yoga to Unwind With Diana Holland
Room: Ground Studio
Designed to ease out tight muscles, gently loosen stiff joints as well as refresh your mind, this multi-purpose session taught by Diana Holland, emphasizes graceful and guided relaxation techniques that revitalise your spirit and restore balance, strength to your mind and body.
Friday 1 – 2 PM
Yin With Raakhee Thompson
Room: Ground Studio
Using postures that allow you to slowly and deeply settle into a state of awareness and stillness, Raakhee's yin yoga sessions makes use of quiet, long-hold movements for a practice related to the connective tissues and energy pathways of the body.


Islington:
Mon 2 – 3.45 PM
Yin With Kathy Richardson
Room : Upper Studio
By combining functional movement sequences with the graceful, creative expressions, Kathy's yin yoga sessions focus on balancing the body and mind through intuitive motion.
Tues 3 – 4.15 PM
Yoga to Restore With Clêr Holder
Room: Upper Studio
Designed to balance both body and mind by bringing a quiet awareness to your breathing, this class from Clêr Holder aims to calm practitioners down with gentle exercises that leave you feeling restored and rejuvenated.
Thurs 11.15 – 12.15 PM
Yoga for Calm With Anna Taylor
Room: Upper Studio
Weaving mindfulness into yin and restorative yoga, this therapeutic session which aims to bring a sense of balance and ease amidst busy day-to-day routines is taught by Anna Taylor such that it is accessible and easy to follow regardless of someone's level of experience.
Fri 2.30 – 3.30 PM
Chair Yoga With Karen Mitchell
Room: Upper Studio
Bringing together aspects of movement, breathwork, meditation and mudra into a seated class, Karen Mitchell's chair yoga sessions is focused on making yoga accessible and learnable for everyone
irrespective of age or physical ability. Using graceful and therapeutic movements, the session aims to help people feel a greater sense of ease in their bodies and minds.
Sun 2.30 – 3.45 PM
Yin & Meditation With Amanda Wright
Room: Upper Studio
Harness the power of stillness by combining the quiet but dynamic stillness of yin yoga's long-hold postures for the benefit of your connective tissues and ligaments with deeply relaxing meditative practices for the mind with Amanda Wright's sessions


Check out our schedule and book your sessions at the studios or online here