Retreat: Winter Yoga, Pranayama & Meditation weekend retreat with Laurent Roure. East Sussex, UK - Feb 9th - 11th 2024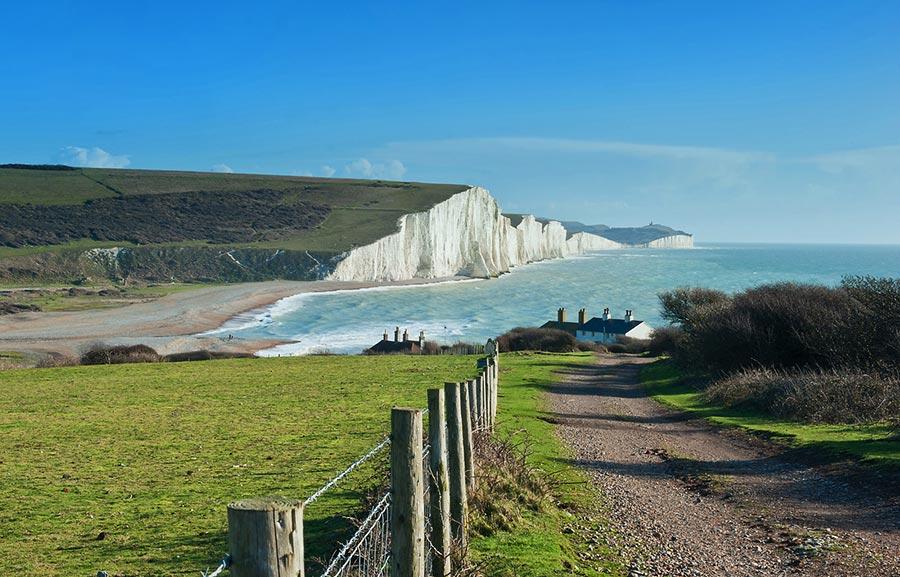 Over the course of the weekend, you will be offered three classes per day. Instruction will cover breathwork and meditation in addition to hatha and restorative yoga, as well as some teachings inspired by Vanda Scaravelli.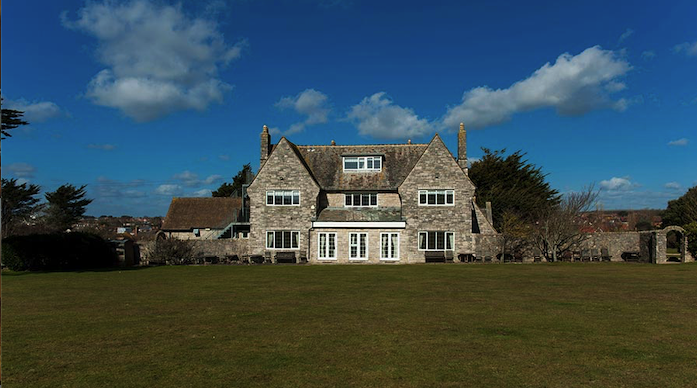 Yoga
Join us for a revitalising and restorative yoga weekend including mindful yoga, breathing work and Yoga Nidra at the stunning Florence House in East Sussex.
During this retreat we will practice several invaluable techniques and tools such as pranayama breathing exercises, bodily and sensory meditation from Yogic and Buddhist traditions, mindfully executed yoga poses and movements and of course the deeply relaxing practice of Yoga Nidra. We will take inspiration from Hatha Yoga as well as more recent methods such as those popularised by Vanda Scaravelli.
This yoga weekend is the perfect setting to be introduced to or to deepen your knowledge of the aforementioned practices. The sessions are aimed at everyone at any level and you will be practicing up to 10 hours of yoga and relaxation over the weekend.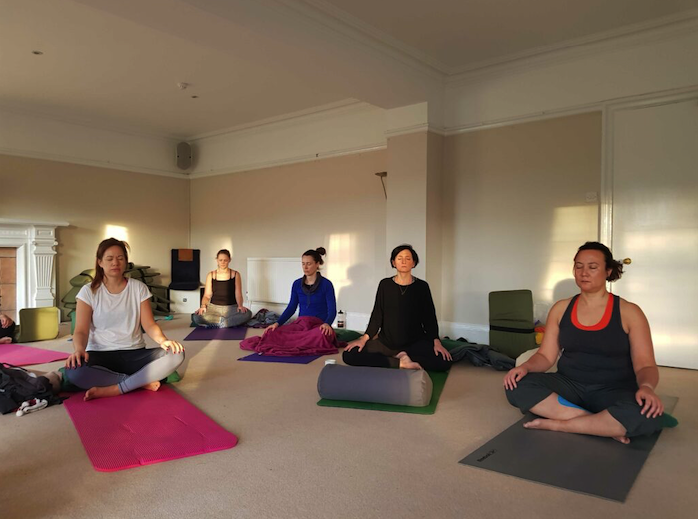 The Venue
Only an hour and a half away from London, Florence House is the perfect venue for those who are keen to undergo an intense but relaxing weekend yoga experience.
Steve and his team offer guests luxurious comfort, delicious vegetarian food and great service in beautiful settings on the south coast of England.
On the brow of Seaford Head, East Sussex sits Florence House; kissed by sea air and surrounded by rolling wild landscape. The beautiful interior of the house itself, the abundant gardens, the proximity to the sea and the wildness of the Downs make Florence House ideal for my yoga retreats.
The house is set in 6 acres within an area of outstanding natural beauty on the edge of the South Downs National Park and has views of Seaford Head and Seaford Head Golf Course. The beach is a 2 minute walk away.
Florence House offers rooms individually decorated to create a calm and simple space for you to enjoy a peaceful and quiet yoga weekend.
There is a choice of rooms from singles to triples based on your needs.
All the bedrooms have lovely scenic views either of the Downs or the Estate's private gardens.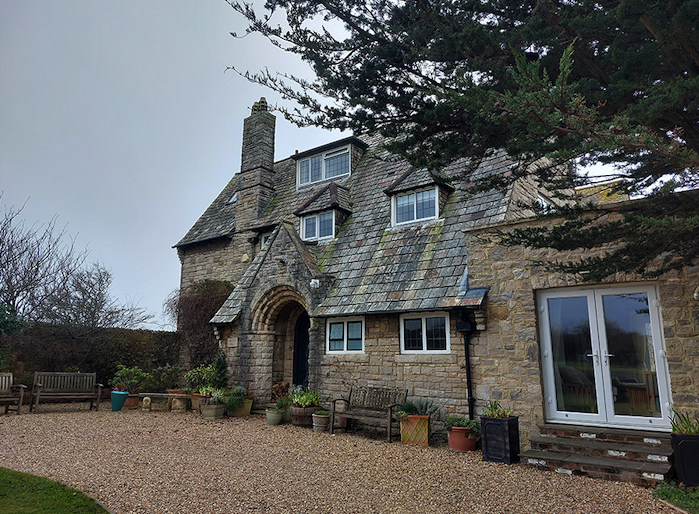 The Food
Florence House is renowned for its delicious and creative home cooking produced by their own chefs. Produce is locally sourced where possible or from their own kitchen's garden.
Every day you will be served nourishing, exquisite vegetarian meals three times a day (accommodations for special dietary requirements available on request).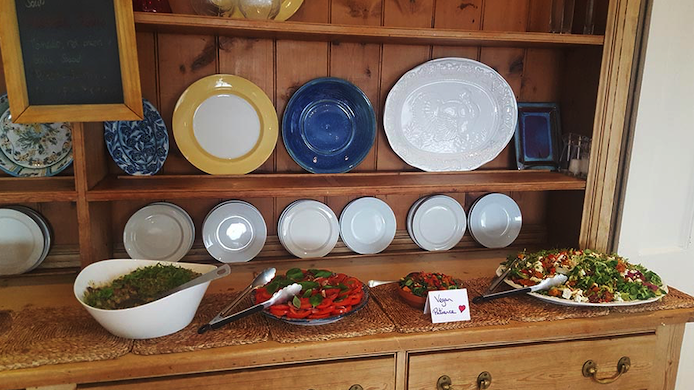 Accommodation & Cost
Pricing
Standard triple room (shared bathroom)
Only 1 room available
Based on 3 people sharing: £455.00/ per person (£495.00 after 31st August 2023).
Standard twin or double room (shared bathroom)
Based on 2 people sharing: £475.00/ per person (£525.00 after 31st August 2023).
Single occupancy: £575.00/ per person (£625.00 after 31st August 2023).
Twin or Double bedroom with ensuite bathroom
Based on 2 people sharing: £585.00/ per person (£635.00 after 31st August 2023).
Single occupancy: £735.00/ per person (£785.00 after 31st August 2023).
Get £50 off per person using one of the following coupon codes*:
TLCSINGLEUK (when booking 1 person)
TLCDOUBLEUK (when booking 2 people)
*Does not apply to products with Early Bird Offer discount.