Retreat: Ithaca, Greece, Yoga with Margherita Dal Pra - October 14th - 21st 2023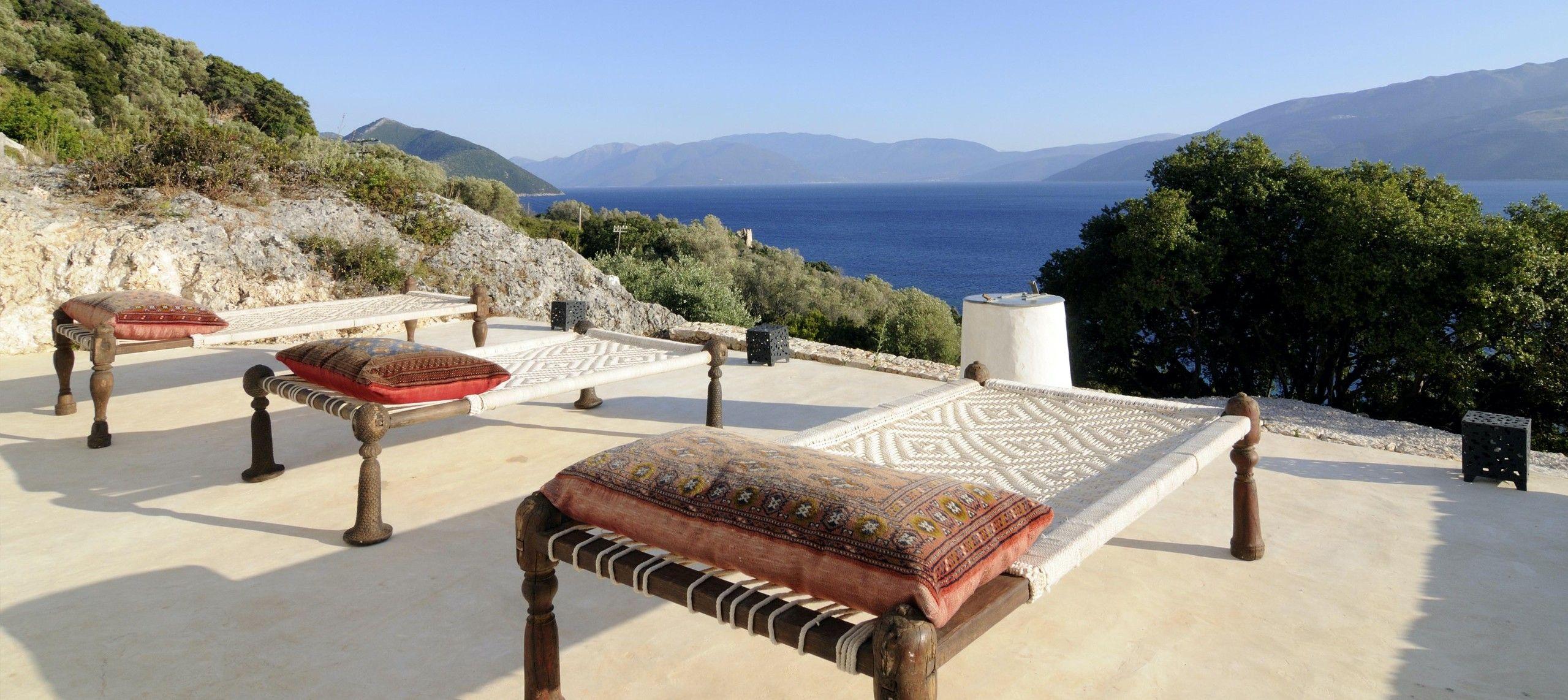 Itha108 is a Greek island retreat resort set in a place of outstanding natural beauty, providing a space specifically for peace, relaxation and practice.
Retreat Highlights
Ithaca, home of Itha108, is one of the smallest in the Ionian island constellation that is radiating with Grecian authenticity. It's shores play host to a long Homeric and mythical history whose many mysteries are sensed amongst animated panorama and secretive coves. Itha108 overlooks the sea and the eastern coastline of neighbouring Kefalonia from an elevated wilderness of olive trees and exposed rocks that provide the elements around which it is built, allowing its natural beauty to speak for itself. An emphasis on indoor-outdoor living ensures full use of the land and its treasures that extend to sweeping and hidden beaches below.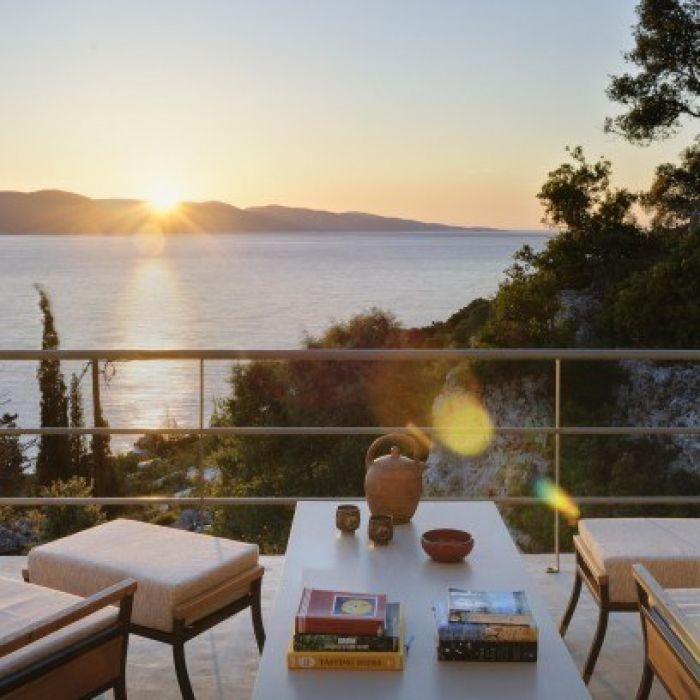 This special experience in Ithaca is dedicated to your journey of personal transformation:
✨ Enchanting retreat location near a wonderful beach, perfect for hiking, swimming, sunbathing and surfing.

✨ Rasa Yoga Practice with Margherita (life affirming philosophy, asana, mantra, pranayama, embodied flow, meditation yoga nidra)
✨ All meals are included and incredibly delicious, organic, farm-to-table. Greek with modern style
✨ Swimming pool
Unique Retreat
"As you set out on your journey to Ithaca, pray that your journey be a long one, filled with adventure, filled with discovery."
– Constantine P. Cavafy
Itha 108 sleeps twenty one across varied accommodation; six luxury double bedrooms in the main house and places of Sanctuary staggered up between rocks, forestry and winding walkways. The many social and quiet spaces allow guests to enjoy the landscape and relax.
A perfect chill out spot is tucked away at the back of the house. Soak up sun or shade on one of two antique Rajasthani swings set with linen cushions. Choose a view of the Ionian sea or wild oak trees. An area used for massage therapies overlooking the sea is absolutely magic.
A library houses a variety of books, board games and a long table for those who need to catch up with work. Sea views and a gentle breeze through shuttered French windows adds atmosphere.
At the front of the house, a serious sun trap, has panoramic sea views and comfortable Indian Charpoy daybeds; this veranda is soaked in sun from mid-morning until nightfall.
Beneath an expansive pergola are traditional Rajasthani sofas and coffee tables, carved spice boxes and Eastern lanterns. Help yourself to breakfast and snacks from the outdoor kitchen – a curved Kourasanit counter beneath the pergola – complete with an inbuilt BBQ and a sunken drinks fridge. Handmade African wood doors lead from the kitchen to the al fresco dining area with far-reaching views of the Ionian sea and beyond, the hills of Kefalonia.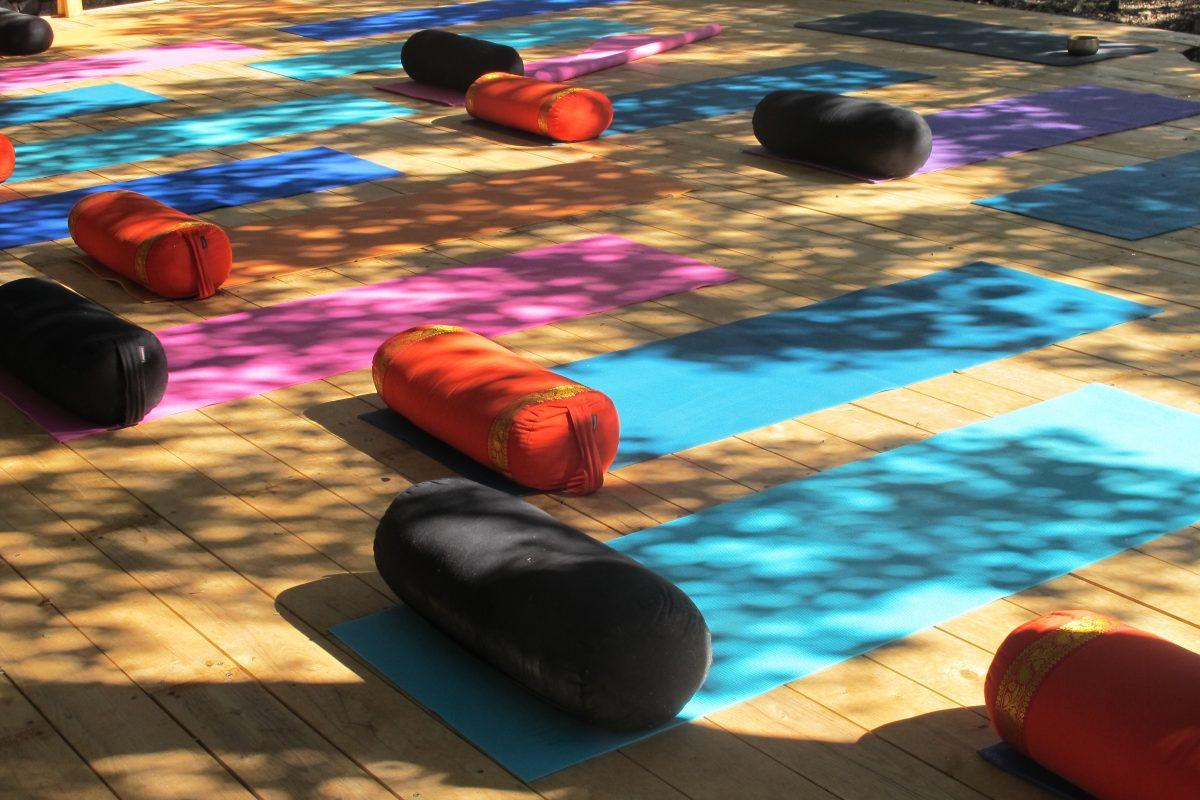 The Yoga
This yoga retreat is lead by Margherita Dal Pra, the founder of YogaM. Margherita is a very experienced yoga and meditation teacher with 19 years of teaching experience. Her classes are a synthesis of form and flow — bio-mechanical principles of alignment & creative vinyasa — along with heart-centered themes and the lineage and depth of knowledge of Tantric Hatha Yoga, combined with the energetics and the elements of Ayurveda wisdom. Read more about her background here.
This yoga retreat is open to all ages and levels of fitness and experience. Every session will have attention to detail (alignment), awareness of breath (pranayama), openness to grace (attitude) and intelligent sequencing (vinyasa krama). The morning yoga classes will be more upbeat and energizing, and the afternoon classes more relaxed.

All sessions will be adapted to the group and modifications of the poses will be offered to cater for all participants and to ensure that everyone is receiving the benefits of the practice and individual attention.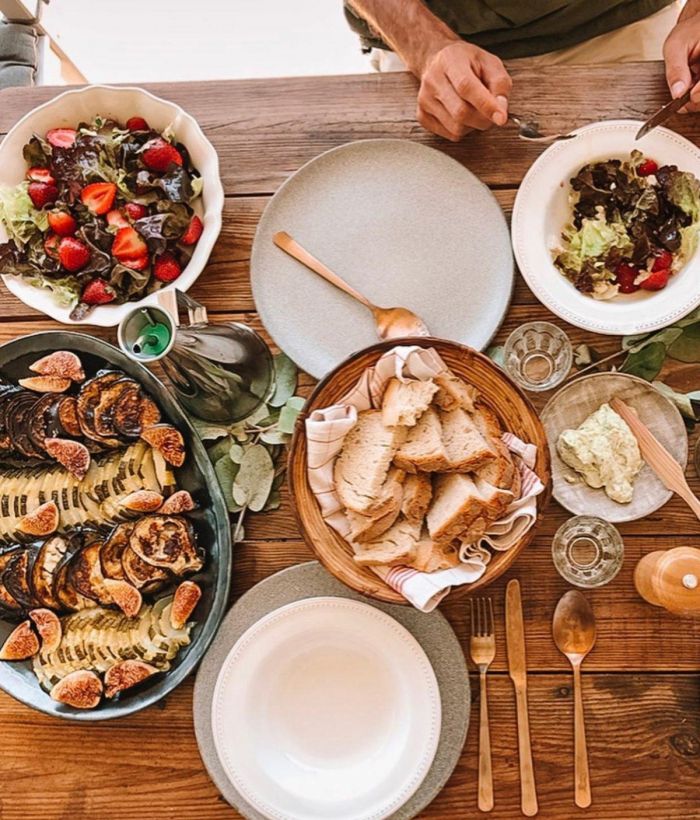 Food Philosophy
Food at Itha108 is fresh, sumptuous and made up of local produce. All vegetables are organic and sourced from the best of what Ithaca and neighbouring Kefalonia has to offer.
Plentiful, home-cooked menus blend traditional Greek cuisine with a contemporary style. For the retreats, mainly vegetarian food is promoted, although freshly caught fish is available on request.
What Is Included
✨ Two classes per day with Margherita, including meditation, movement, mantra chanting, various types of yoga and breathwork ✨ Group transit from and to the airport by bus/taxi ✨ Sea taxi, ferry ✨ Accommodation ✨ Breakfast/brunch, lunch, tea and dinner ✨ Various hot and cold drinks/water/fruit/nuts/cakes/biscuits ✨ Beach & Pool towels ✨ Yoga mats, blocks, belts, bolsters and blankets ✨ Infused olive soap, Basil, Lavender, Sage, Calendula face balm ✨ Internet high speed ✨ All taxes
Not included:
*Available at an extra cost
✨ Boat Trips ✨ Water Bottles ✨Laundry ✨ Ironing ✨
Staff Tips – all tips go directly to 4 Women who work hard to make your retreat clean, enjoyable and offer any help needed.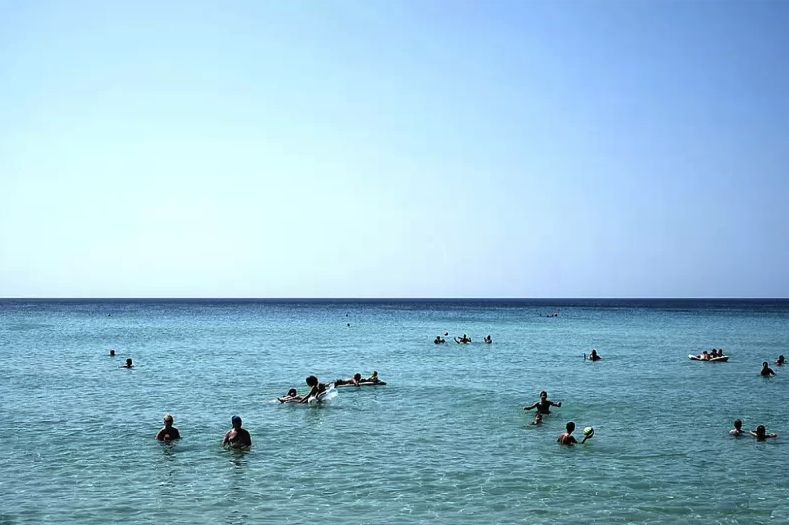 The Schedule
Saturday
3pm Check in – teas will be served
5pm – 6.30pm Welcome circle and grounding practice to land
7pm Dinner
Sunday – Friday (except Wednesday)
8am – 10am Deep morning practice
10am -11am Breakfast
11am – 2pm Playing, adventures, nature, beach, having fun
2pm – 3pm Light lunch
3pm – 5pm Afternoon nap, chill out by the lake, swimming,
enjoying nature
5pm – 6.30pm Evening practice
7pm – 9pm Dinner
10pm Sleeping, stargazing, slowing down
Wednesday day off yoga to allow time for yourself
*Please note that the schedule might change, but stays like this in its core.
Arrivals & Departure
Day of arrival the retreat is open after 15:00 and serves tea, fruit, cake and dinner only
Day of departure all rooms have to be vacated by 08:00, breakfast is served from 07:00
Retreat to be departed by 08:30 the latest
Retreats run from Saturday – Saturday (with exceptions)
Accommodation & Cost
Rooms available from £1396 per person (travel not included)
book by 30 June get 10% discount