Yoga and Somatics Wellness Retreat in Tigmi, Marrakesh with Laurent Roure - September 21st - 28th 2024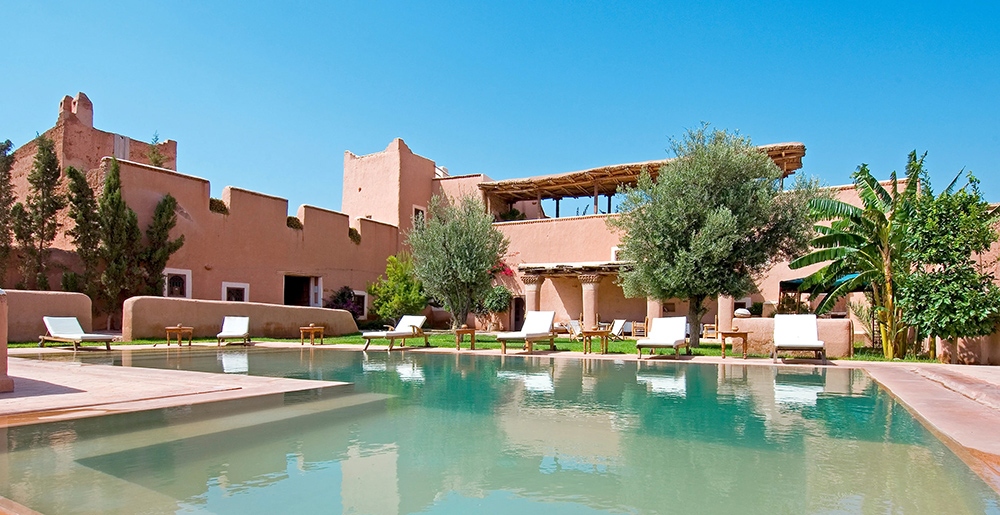 Nestled away from the hustle and bustle of vibrant Marrakech, Tigmi is an idyllic haven that will redefine your perception of what it means to truly unwind and revitalise your mind, body, and soul. Immerse yourself in the exotic charms of this retreat hotel, where meandering corridors and enchanting courtyard paths lead to twenty-four sumptuously-furnished, authentically-decorated rooms.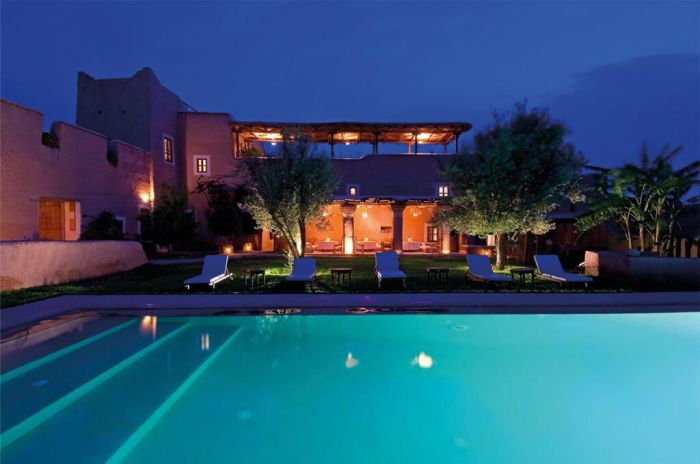 Beside the twice daily Yoga and Somatic sessions, you'll be treated to opulent plunge pools, secluded terraces, captivating gardens, and an abundance of serene nooks in which to simply relax, unwind, and recharge.
As the sun sets, indulge in delectable traditional Moroccan cuisine with the awe-inspiring sight of the majestic snow-capped Atlas Mountains and the sparkling lights of Marrakech providing a breathtakingly beautiful backdrop.
Whether you choose to venture out and explore the nearby Atlas Mountains or the vibrant Souks of Marrakech or simply bask in the blissful pleasure of doing nothing at all, Tigmi's serene atmosphere and unmatched hospitality will undoubtedly leave you feeling rejuvenated and refreshed.
Yoga
In the morning:
Every morning, Laurent will offer a two-hour themed workshop based on a fusion of traditional yoga methods with contemporary bodywork, breathwork and meditation. This is a fantastic opportunity to enhance your practice, achieve your goals and learn how best to work around any ailments or health conditions.
The workshops will alternate between slower therapeutic approaches and a more dynamic practice to support strength, mobility, and flexibility. Every workshop will be accessible for all thanks to Laurent's skills in providing suitable variations and accommodations.
In the evening:
The evenings are reserved for more contemplative and introspective practices and explorations. Following the day's activities, Laurent will lead a 90-minute soothing and rejuvenating yoga session that includes somatic exercises and movements designed to alleviate tension and help you achieve a profound state of relaxation.
In addition, there will be ample opportunity for breathwork and meditation techniques such as Yoga Nidra. This traditional practice is renowned for promoting complete physical, mental and emotional tranquillity, making it ideal for those struggling with exhaustion, stress, or low mood, or anyone who simply needs some serene chill-out time.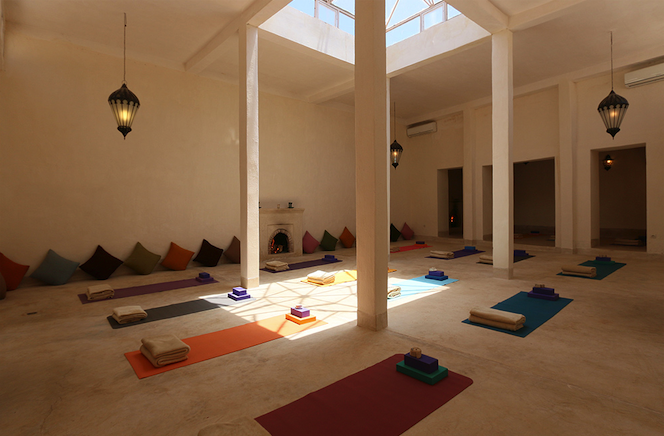 The Venue
The retreat will take place at 'Tigmi', a retreat hotel that will redefine your idea of relaxation, tucked away from the hubbub of Marrakesh on the outskirts of a traditional Moroccan Berber village.
Meandering corridors and courtyard paths lead to twenty authentically-furnished, comfortable rooms. You'll enjoy plunge pools, secret terraces, charming gardens and a myriad of quiet corners to relax, read and recharge.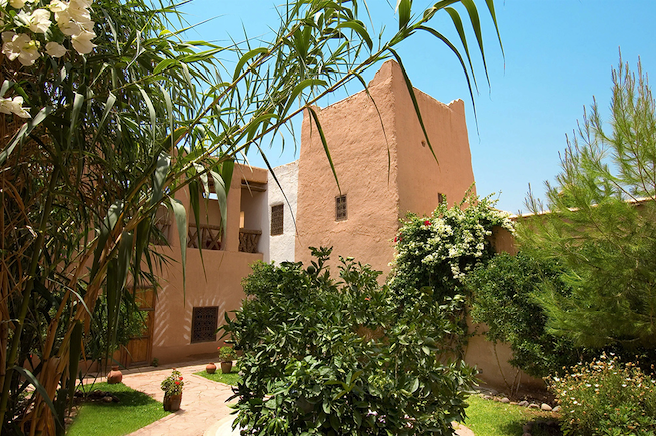 The Food
During your stay in Tigmi, you will be offered early morning tea/coffee, full buffet breakfast, buffet of salads for lunch, three courses Moroccan dinner, coffee or tea at meal times and water all day long.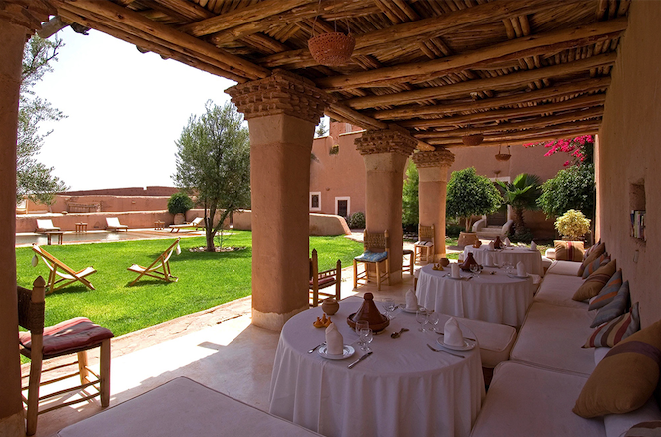 Accommodation & Cost

The Berber Rooms:
Double or twin beds. All rooms with Ensuite Bathroom.
Based on 2 people sharing: £1,195.00/ per person (£1,295.00 after 31st December 2023).
Single occupancy: £1,495.00 / per person (£1,595.00 after 31st December 2023).

The suites:
Double or twin beds. More spacious, Ensuite Bathroom and own private courtyard or terrace.
Based on 2 people sharing: £1,495.00/ per person (£1,595.00 after 31st December 2023).
Single occupancy: £1,795.00 / per person (£1,895.00 after 31st December 2023).
Please note travel is not included.