'Cultivating Intimacy and Loving Touch' - Partner Yoga Workshop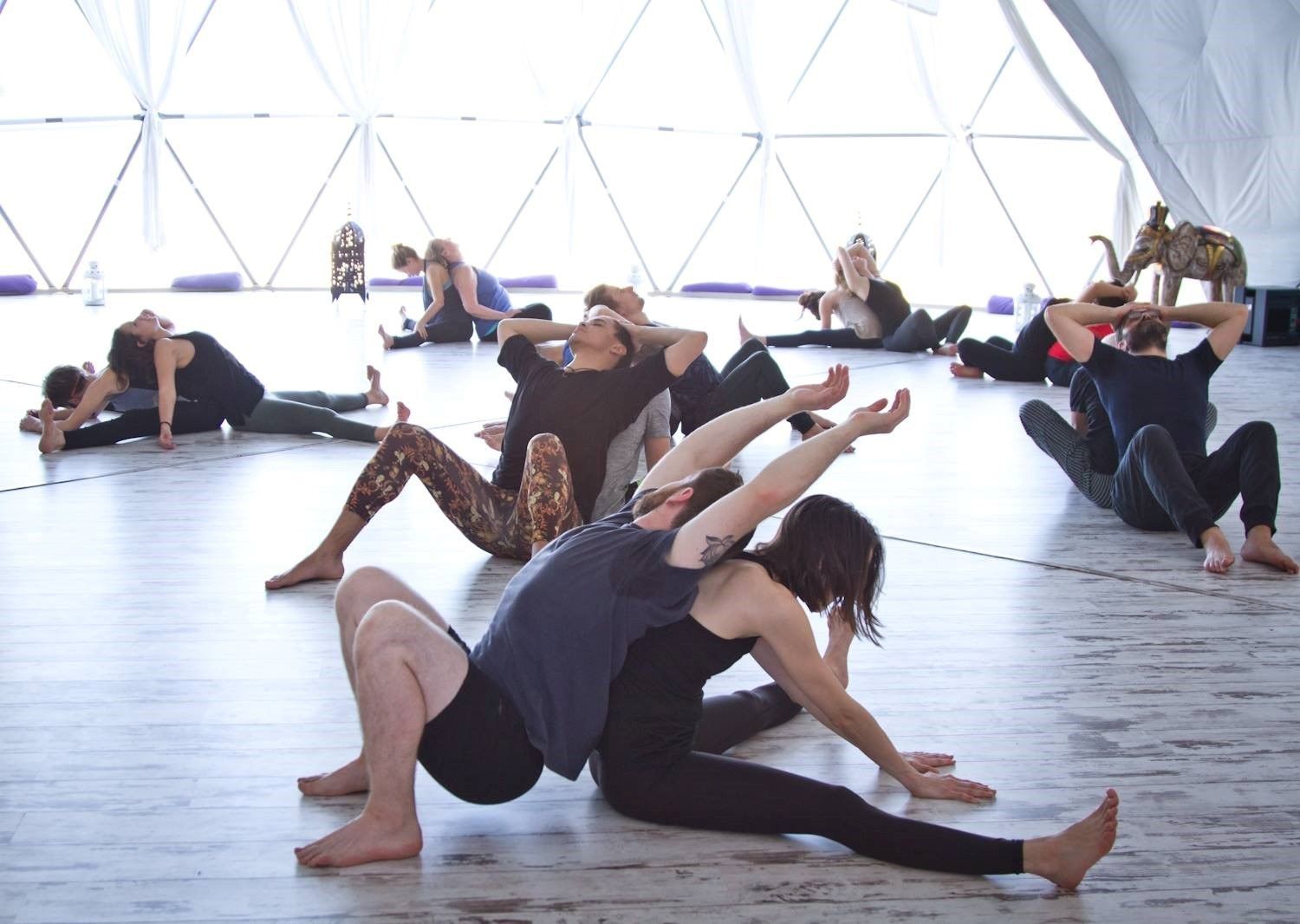 Schedule & Booking
Date: 10/02/2024
Teacher: Erika Tourell
Price: £65.00
£65 is per couple
Saturday 10th February
4pm - 6.30pm
Book Workshop
"Without relationship, there is no existence. To be is to be related." J. Krishnamurti
In light of all our recent technological advancements, our culture is still primitive in its understanding of our basic human needs. In many ways, modern technology has made our lives easier, but not necessarily healthier. Instead of connecting directly with each other or the natural world, we find ourselves glued to our devices to meet our hunger for stimulation and satisfaction.
The word 'intimacy' comes from the root word 'intima' which means the innermost structure of something. In our culture, intimacy is often associated with sexual intimacy. Although this is one important aspect of intimacy, there are other aspects as well. Intimacy can be experienced on many levels - emotional, physical, mental, and spiritual - with friends and family members, not just our lovers. If we want to fully embrace life, we need to broaden our view of what it means to be intimate.
The intent of partner yoga is to bring people together through movement, play, breath, stillness, loving touch and kindness. This type of practice acknowledges and honours the power of two people to transcend limitations, strengthen relationships and ultimately feel a deep sense of connection to the Divine. Being willing to open your heart, express yourself and really listen creates intimacy. True intimacy involves surrendering at the deepest level.
Are you able and willing to express your feelings and your needs?
What kind of armouring do you have that keeps you from being more intimate with yourself or other people?
Join Erika and Kevin for this fun and profound introduction to partner yoga and explore the power of loving touch to transform and bring about a sense of deep connection, lightness and joy.
Come with a partner, friend or family member. Early booking is highly recommended. This playshop is limited to nine couples.
Erika and Kevin met at a Full Moon Party on a tropical island in southern Thailand in 1995. They have been married for 28 years and are devoted practitioners of Tantra Yoga. Their spiritual practice has enabled them to navigate the many challenges of cultivating a conscious, loving and intimate relationship whilst raising two daughters and working full time in London for over three decades.