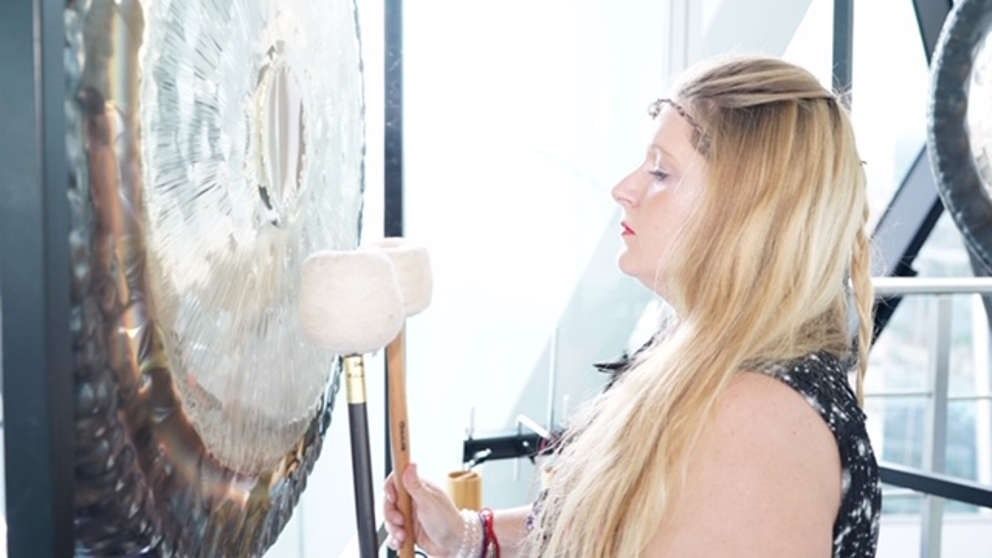 Schedule & Booking
Date: 02/03/2023
Teacher: Charlie Merton
Price: £28.00
Thursday 2nd March
7.45pm - 9pm
Book Workshop
Join Charlie for a replenishing evening of sacred sounds as we approach the virgo full moon which is exact on 7th March.
The sound of the gong and other instruments can deeply penetrate to support a release of that which is being unnecessarily held whilst simultaneously creating the space for reflection, insight & intuition on a deep soul level. We are in the sign of pisces with the virgo axis emphasised, a good time to ground and create some awareness of where in your life needs more focus and organisation, if you are feeling confused and uncertain, this can be a practice to help you gain clarity and re-anchor yourself.


In a gong bath the body is literally 'bathed in sound', promoting a deep sense of well being and inner peace. The sound of the gong has the effect of timelessness – and of de-materialisation. People often have the experience of floating in space, or in an ocean; some have inspiring visions, or see colours.


You will be led through a sonic healing soundscape with 4 gongs, tibetan bowls, a rainstick + sansula. The use of gongs & tibetan bowls stimulate meditative states + the healing power of the session is enhanced with 3 planetary gongs (Jupiter, Venus, Sidonic Moon) plus a large symphonic gong and a recently acquired Dark Water Gong (the only one of it's kind in the UK).
**** If booking for more than one person, please make sure you enter the name of the second person, otherwise they will not appear on the roster. Please call 020 7221 4602 if you have any difficulties in booking for more than one person. ****