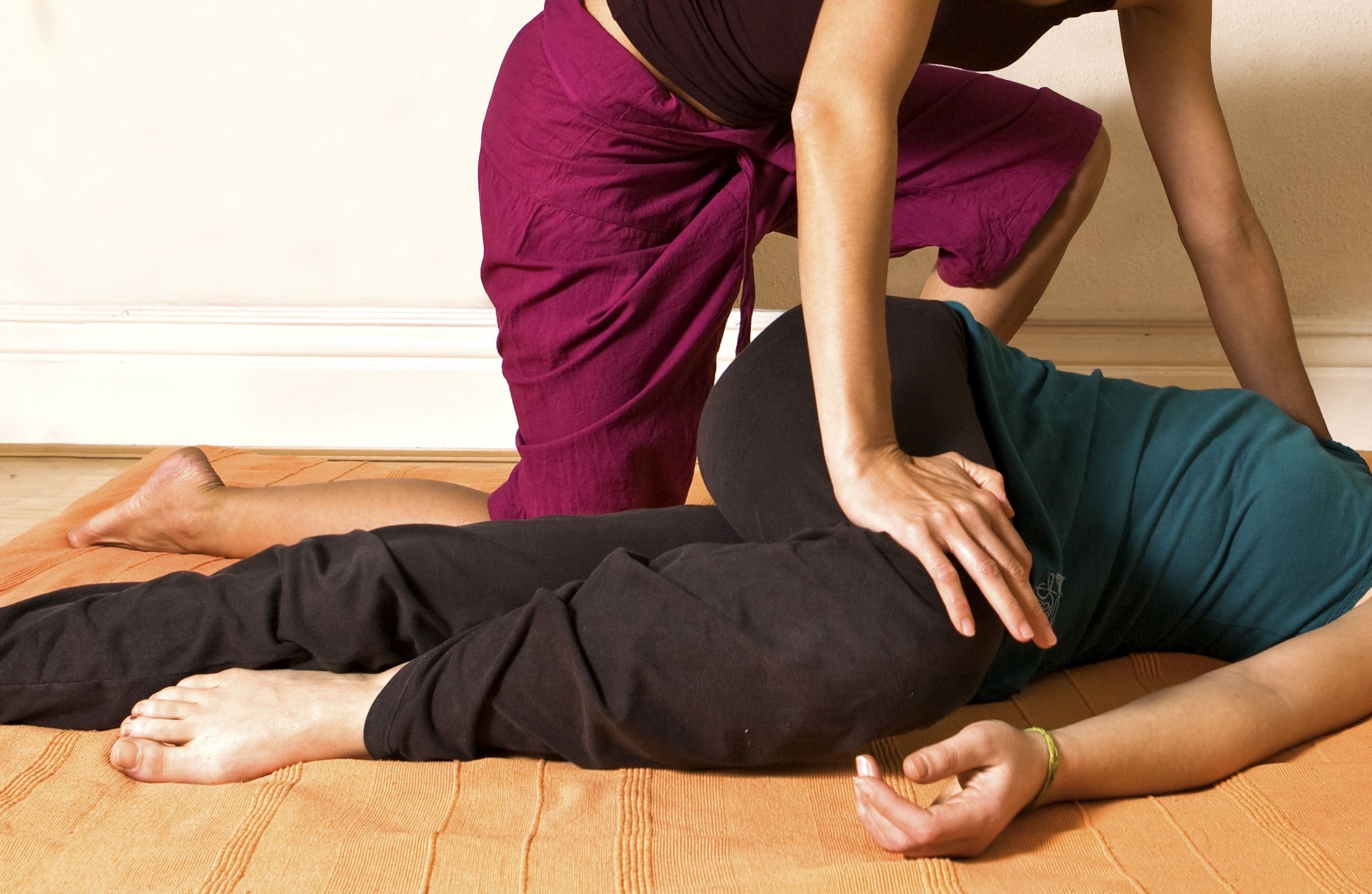 Schedule & Booking
Date: 23/02/2020
Teacher: Ariadne Kapsali & Danila Ciencia
Price: £35.00
14.00-16.30 at Islington
Book by 16 February for an earlybird saving of £5

View class schedule
Join Ariadne and Danila for a 2.5hr body and mind treat with a nourishing Yin Yoga practice accompanied by Thai Massage assists. Ariadne will guide you through a yin yoga sequence with long holds designed to help you release tension in various areas of the body, while Danila will use Thai Massage techniques to assist your body to experience the poses deeper and more effectively. Assists will be offered throughout the yin practice as and when appropriate.
The workshop will end with a guided relaxation and a head & neck massage.
Ariadne is a yoga teacher, certified life coach and mental health professional. She has been practicing yoga and meditation since 2002 and has extensive experience in the NHS working with people with anxiety, stress, depression and other health conditions. Ariadne's teaching style is open and compassionate, focusing on exploration and body awareness, building strength and flexibility through creative and fun sequences.
Danila developed an interest in bodywork in the late 90s when she started practicing Yoga and fell in love with Traditional Thai Massage during a trip to Thailand.
After studying in two of the most prominent schools in Chiang Mai, she obtained an ITEC Diploma in Anatomy Physiology and Massage and to this day continues to evolve her practice by attending post graduate courses, workshops, frequently returning to Thailand to spend time with her masters, and getting as many massages as she can to keep her inspiration alive.