Yin and Mindfulness for Beginners - Six Week Course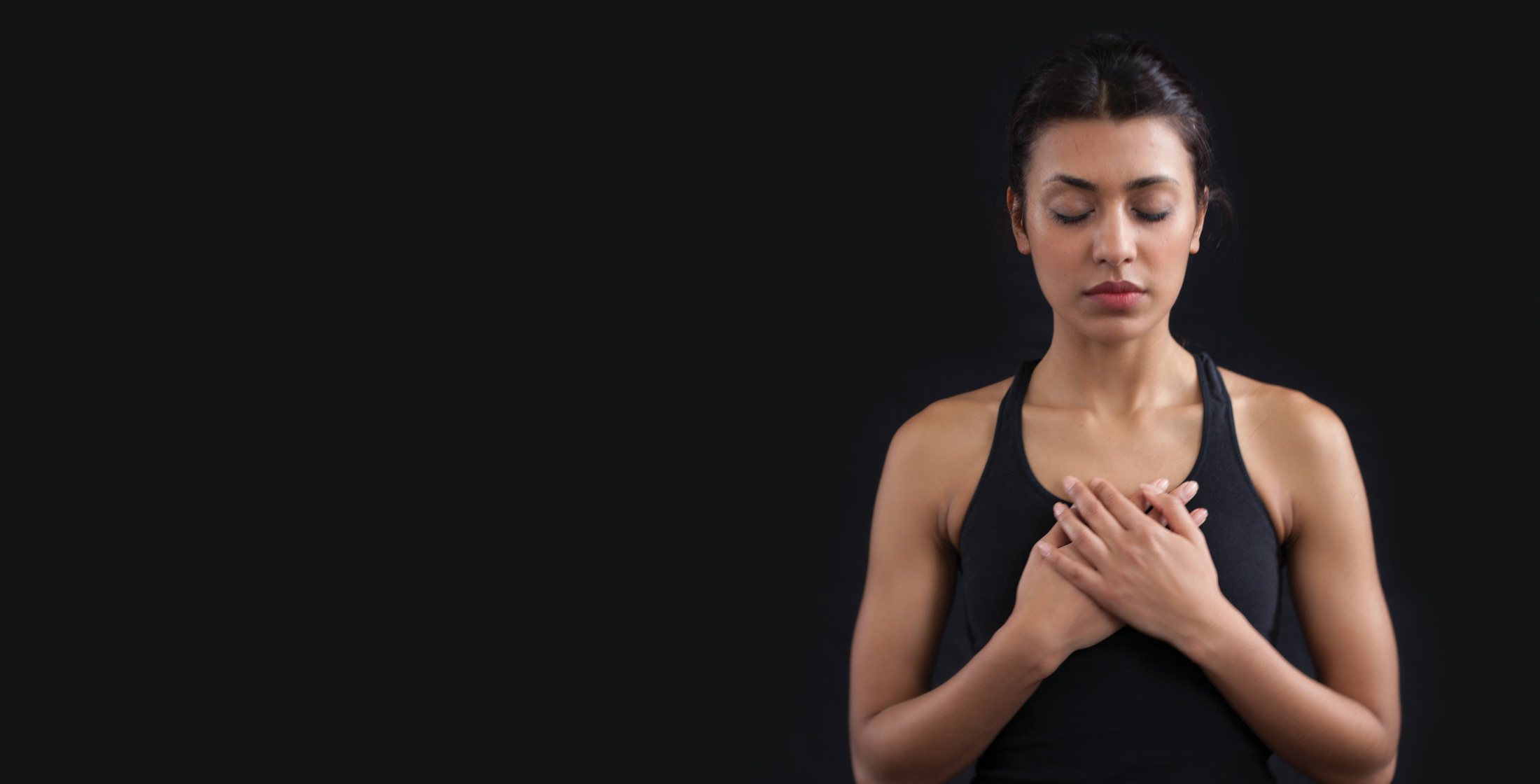 This course will be taught by our regular Yin + Meditation teacher, Mandy Jhamat.
What will you get out of this course?

Create a daily conscious mindful practice of inner stillness that is simple, effective and creates lasting change. This is an introductory course into yin as a mindfulness practice.
Who is this course for?
Anyone that is looking for tools to manage the daily stresses and challenges of life with a reflective and contemplative practice. Those interested in an approached grounded in the meeting point between psychology and science as well as the ancient mystical traditions of Buddhism and Daoism.
Course Structure
6 x 45 minute livestreamed classes once a week across 6 weeks.
The course will be based on the model of resilience in Psychology as a framework for our practice towards our inner stillness. Each class will begin with the theme for the wk and setting a conscious intention, contain opening yin postures to embody that theme and includes its counter pose/movement and a mindfulness exercise to end. This will be accompanied by a weekly inquiry and journaling practice to complete at home.
First chapter – Clarity of Focus Class 1:
what is yin yoga? And it's key principles
starting with savasana, how to be still through comfort? Into butterfly as our principal yin pose and counter movements
Clarity breath meditation
Class 2:
how can I use yin as a tool for mindfulness? Intention vs Attention
Hip openers
Attention focus meditation
Second chapter – Change & Acceptance
Class 3:
The 3 kinds of stillness in yin – body, breath and mind
Twists to open the spine
Acceptance meditation
Class 4:
Working with change and uncertainty (impermanence)
Melting heart pose
Equalising the flow of breath
Third chapter – Connectedness
Class 5:
Wholeness and oneness – connect to self
Spinal undulation – 6 directions of the spine
Metta meditation for self
Class 6:
Barriers and boundaries – the healthy balance, connection to the world around me
6 directions of the spine continued
Metta meditation self and others
Outcomes for students:
Have an experience of yin yoga, and how it can help to cultivate mindfulness
Be familiar with some basic yin postures and their benefits to body and mind
Be able to prepare your body through yin for a short meditation practice
Increasing your awareness of experience – physical, mental and emotional
To feel the power of stillness and ways you can implement this into daily life
Learning some tools to deal with challenges as they arise
Be able to self-guide yourself in a seated or lying down meditation
Feeling confident and ready to join one my yin and meditation classes and build this into a regular mindfulness practice
And in reference to the weekly themes:
Be more focussed in dealing with challenges and be able to shift your view to see them as mini-objectives
Having a clarity of intention towards your goals and aspirations
Accepting the certainty of change and working with it as a path of growth
Recognising when you are de-centred and being able to return
Cultivating self-acceptance