How to Rebuild Your Yoga Practice after Lockdown
Four tips to help you transition into a regular practice when COVID-19 restrictions ease

After being over the moon and back about reopening, we started thinking about what yogis can do between now and when our studios (Islington, Notting Hill and Manchester) open for IRL classes on the 17th of May, to prepare for the in-studio return.
The truth is, quite a lot!
Regular devotional practices such as Mysore, Dharma, and Rocket Yoga may feel initially challenging, but this actually means that through frequent practice of the various asanas, significant progression is achievable.
"At the beginning, my personal Dharma Yoga journey was full of frustration and impatience. I know, really! Until I slowly started to let go of my fear and my ego. I work with my wonderful senior teacher to continue to build a steady, strong, and committed Dharma Yoga practice. I strive to pass on and share in my own classes what I have been taught." - Marcia Sharp, TLC Dharma teacher
One - Reunite with your breath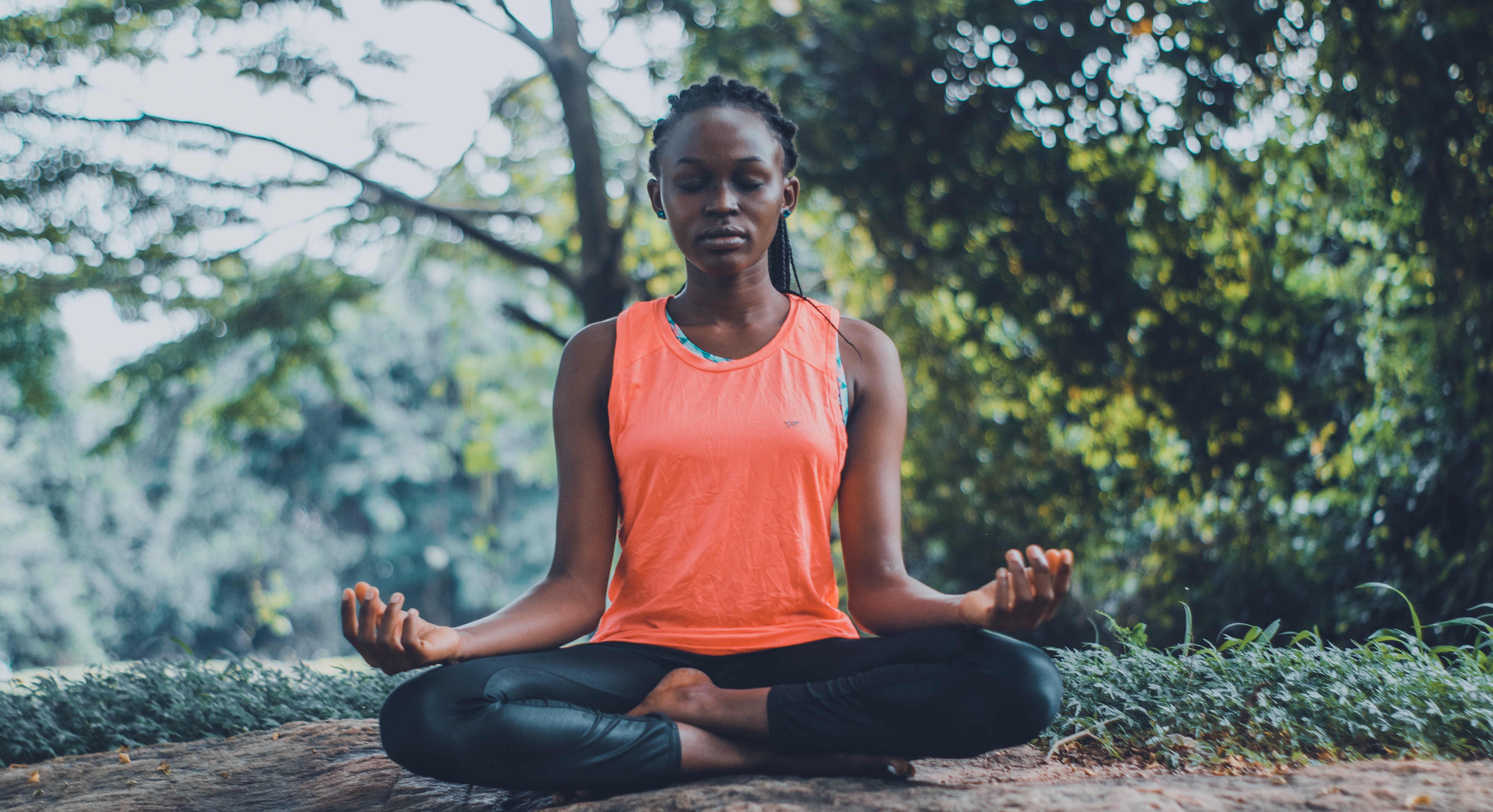 Photo by Oluremi Adebayo from Pexels
"If you can breathe, you can do yoga." - Krishnamacharya

The breath is the essential key to life. All yogic practices start with the breath, and it is often cited as foundational in a yoga practice (over asana mastery). With this in mind, it would be beneficial to harness your breath and look at increasing your breathing capacity to equip you for the next phase of your yoga journey after lockdown.
Simple breathing techniques are amazing for the mind, body and spirit.
Techniques that encourage fuller breathing:
Sectional breathing - Vibhagiya Pranayama (Savasana)
Ujjayi breath
The cooling breaths - Sithali and Sitkari
The lion's breath - Simhasana
Alternate nostril breathing - Anuloma Viloma (also Nadi Shodhana involving a breath-hold)


You are likely to encounter and have the opportunity to engage with these breathing techniques in online practices including Harriet Bone's Jivamukti or David Ramcharran's Dharma classes.

One of the many brilliant benefits of yogic breathing is that you can do most of them virtually anywhere when you need to de-stress, relax, and calm your body.
Breathing is the pathway to self-care.
At The Life Centre, we offer online morning breathwork and Pranayama classes that can also help get you started.
Two - It all starts in bed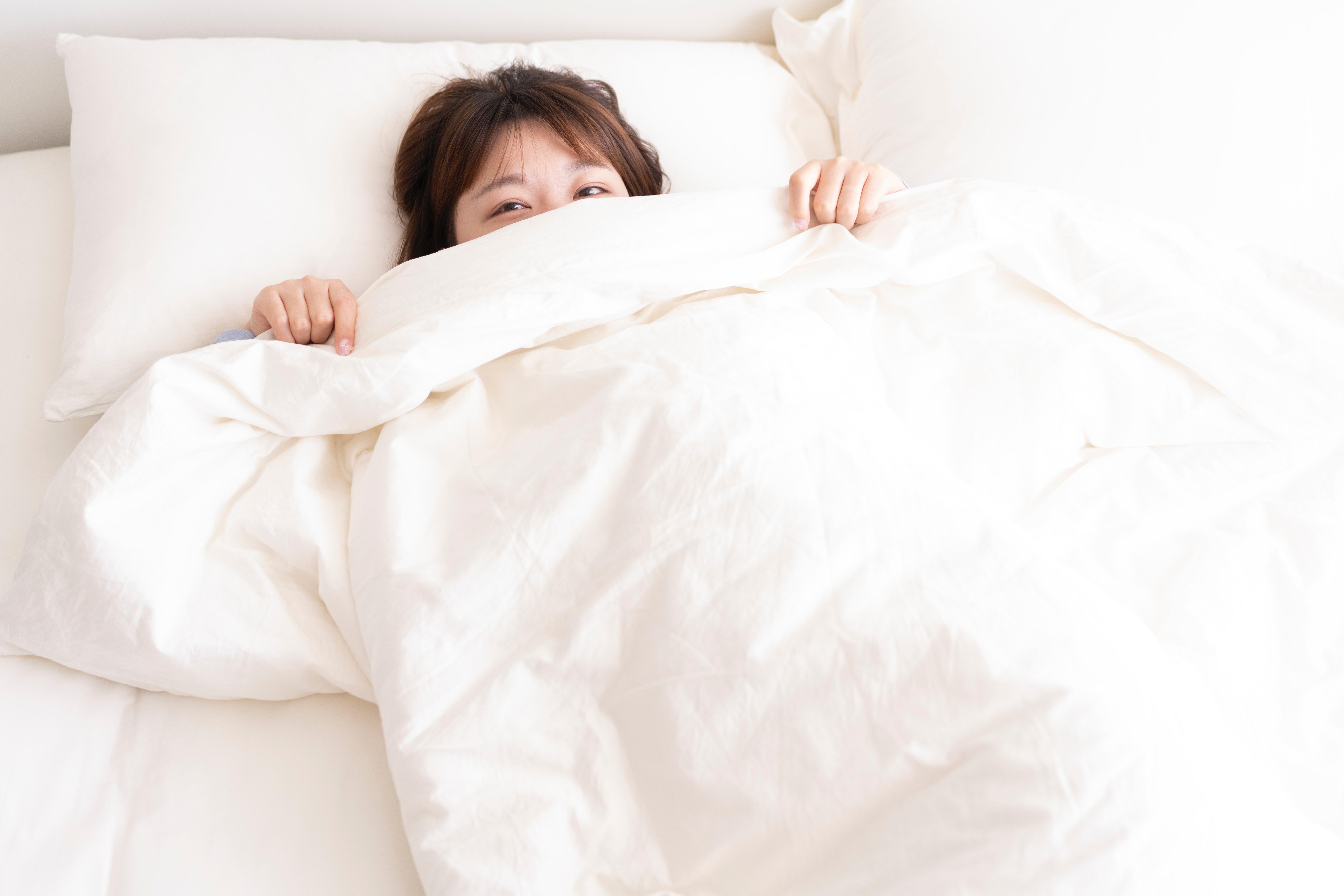 Photo by Snowy Vin from Unsplash
When you are lying in bed, just awakening from sleep, is a perfect time to incorporate some gentle stretching movements to help kickstart your practice.
Whilst laying on your back in bed, do a full-body stretch to awaken the physical body from slumber.
Then softly place your knees to your chest and rock side to side. Afterwards, place your hands on your knees and make moderate movements in a circular motion to start to open up your hips. While you are creating these movements, start to take deeper and longer breaths.
When done, place your hands behind your knees and rock up and down to eventually get onto your hands and knees. From there, do some fluid cat and cow poses to start to strengthen your back muscles.
This is a great way to start integrating yoga moves into your everyday practice.
Three - Find the right starting practice for you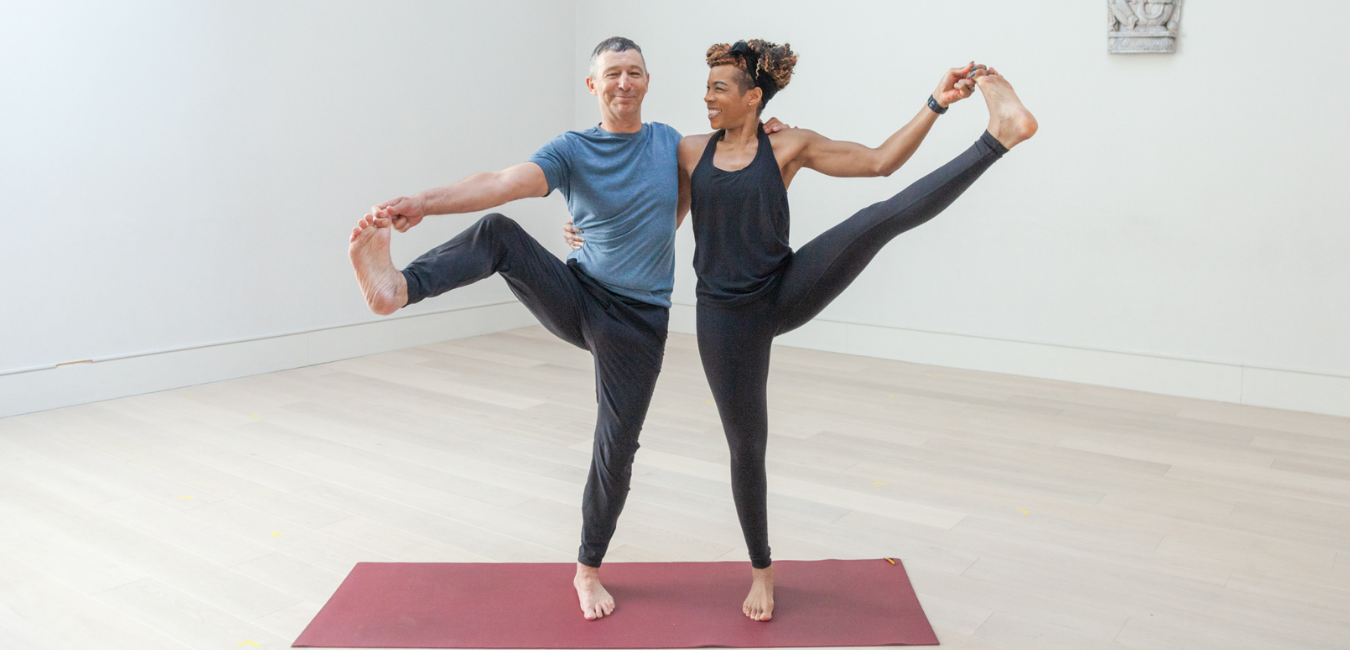 Photo of Marcia Sharp and student by Fran Freeman for The Life Centre

It's great if you have reached an advanced level of yoga before lockdown, but do not put too much pressure on yourself to get straight back into headstands, full bridges, and splits if they were in your practice at an earlier time. It's important to listen to your body and start with gentler, more restorative practices to get your body warmed up and accustomed to various asanas.

We offer Gentle Yoga, Chair Yoga and most teachers will offer alternatives in their classes for every level of progression.
Both TLC students and staff (and even Fearne Cotton!) have felt the benefits of trying classes like Marcia Sharp's Dharma, which we've been livestreaming on Mondays during lockdown.
Dharma yoga is a strong physical and mental practice incorporating inversions, backbends and arm-balancing postures that will increase your mobility, flexibility and strength, but starting with easier progressions, offering stages of alternatives. Dharma yoga is a beautiful devotional practice that emphasises good health, a clear mind, and a kind heart.
Four - Props are your friends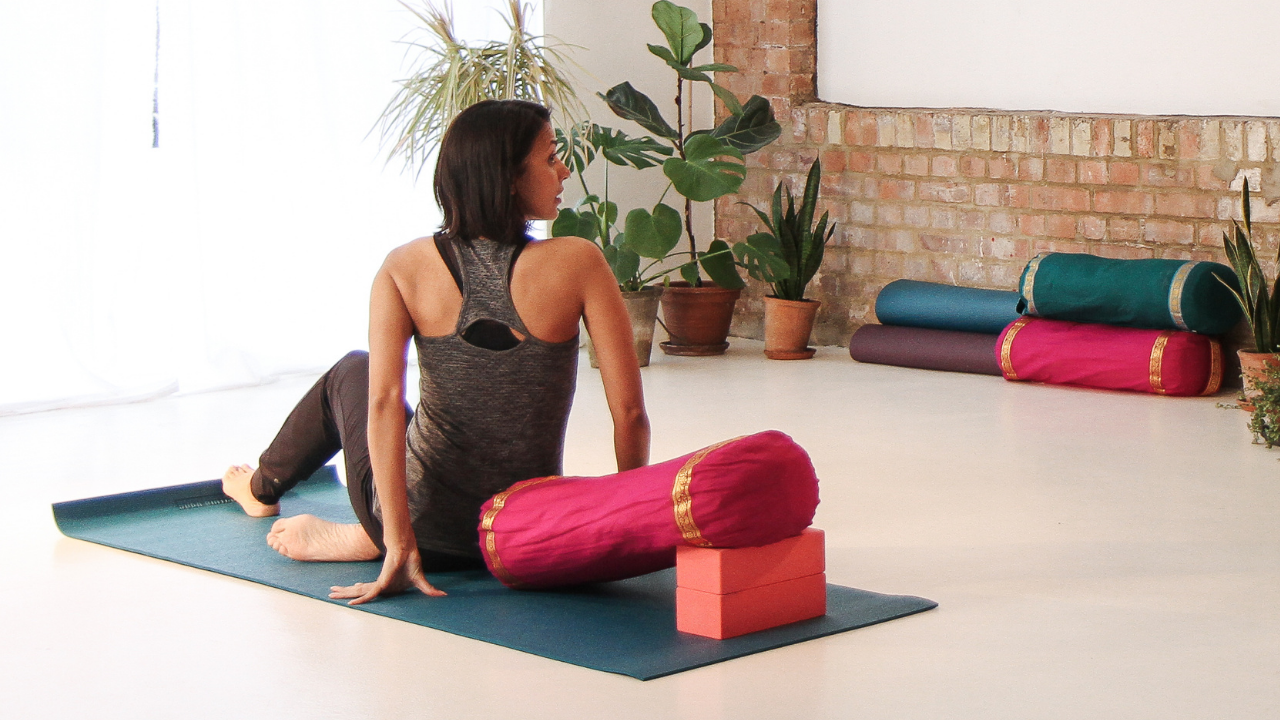 Photo of Mandy Jhamat by Tom Cheater for The Life Centre
Try to build in short bursts of five-minute yoga breaks throughout your day to start training your body for studio practice. You can take some of the various techniques you've learned at The Life Centre (such as Nahid's Human Method Working From Home series) and incorporate them at your desk, laying on your mat, or whilst running errands.
Consider using props like yoga blocks, straps, or a bolster to help awaken your flexibility and mobility in preparation for your anticipated TLC studio classes in May. (We have several options available to purchase at our reception retail store where the team would be happy to advise you!)
How to measure your yoga progress?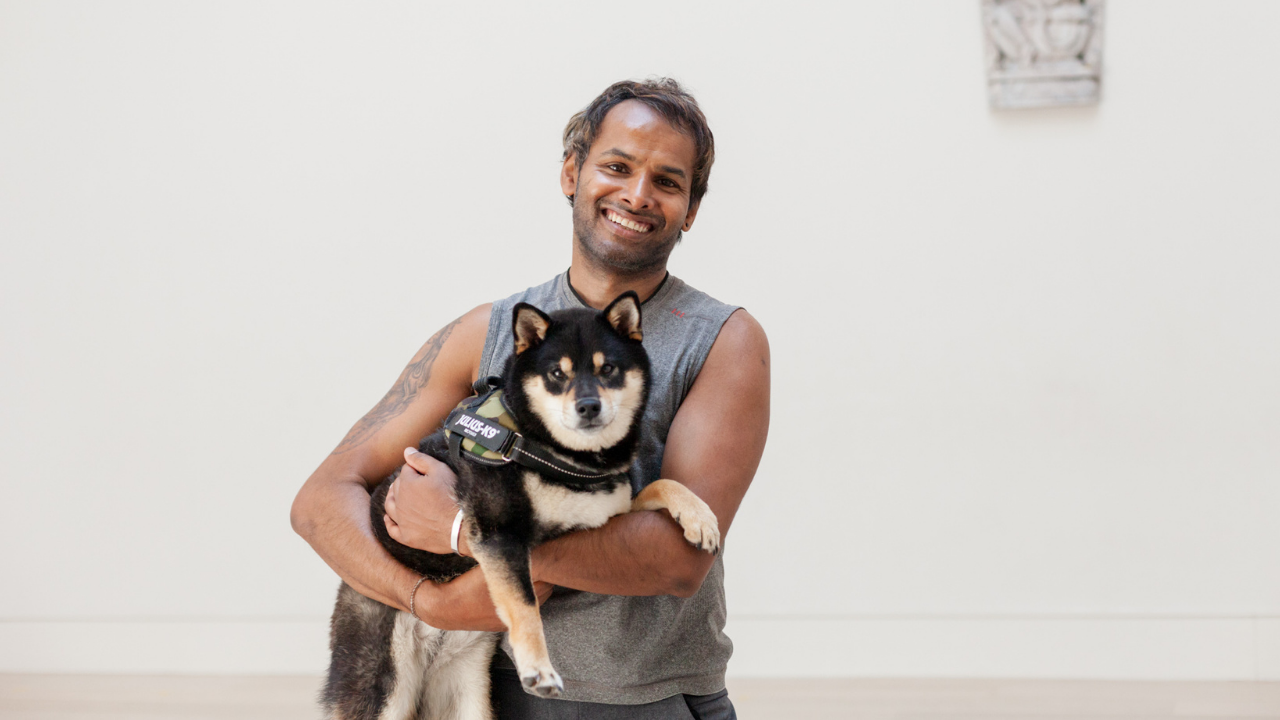 Photo of David Ramcharran and Loki by Fran Freeman for The Life Centre
So if you started now, with a few weeks left to go before our studios reopen, what kind of results can you expect?
"The body opens up so quickly. You become confident but mindful. Some of those asanas that you may have thought would have been impossible to achieve become reality, often very quickly." - David Ramcharran, TLC Dharma teacher
Check out our schedule of life-affirming and convenient online yoga classes with our friendly, highly-trained teachers to help prepare you for the reopening of our studios on 17 May!