How we're keeping you safe
Studio Guidelines
Before you come to class
Please do not attend class if you are feeling ill, have symptoms of coronavirus or are living with a vulnerable person. Perhaps you could try one of our online yoga classes instead? Same high quality of teaching but from the comfort of your own home.
We're using Track and Trace to keep our community safe. Please make sure your contact details are up to date, just in case we need to speak to you.
You must book your place before you arrive. We will not be able to accept drop-in attendees because space is limited in the studios.
Things to bring with you
We strongly recommend you to bring your own mat, props and towel. We can help you to store your personal props at our studios. You can borrow our studio mats but not other props at the moment. Please spray and clean after use and put into our quarantine box which will be left for 72 hours.
Please bring your own water bottle. You can still refill it with us.
Come dressed in your favourite yoga gear and ready to get on the mat as the changing rooms will be closed.
When you arrive
There will only be room for three people at reception. Please wait outside till the receptionists let you in. There will be markers on the floor to guide you.
Masks must be worn at all times in all areas of the building except while practising on your mat.
We'll take your temperature when you arrive. If you have a temperature you will not be allowed to practice with us.
Please use hand sanitiser when you arrive, leave and have breaks. We have set up sanitising islands by the door and by the entrance of the studios. Please also wash your hands as often as possible.
Leave your shoes on the shoe racks outside the studio.
The changing rooms will be closed. Please bring all of your possessions into the studio with you.
We've marked out socially distanced places for you to put your mat in our studios.
There will be no chanting, loud music, or raised voices in the studio.
Teachers will not give physical adjustment and will stay at their own mats during the classes.
When you finish your class, please clean the floor around you after you have picked up your mat.
We will clean the mic and live streaming equipment before use.
Other areas
The kitchen/lounge area will be closed so unfortunately you won't be able to store any food with us.
Showers are closed.
Please spray and wipe the toilets seats before and after use.
Keeping Clean
We will deep clean the studios every day. We wipe buttons and handles after each class starts.
We will keep windows open at all time and ventilate rooms during classes gaps. If the room temperature is low, we will have the heatings on.
Teachers will ask attendees to keep social distancing and to help maintaining studio standards.
We are so excited to practice with you again. If you have any questions, please email us at info@thelifecentre.com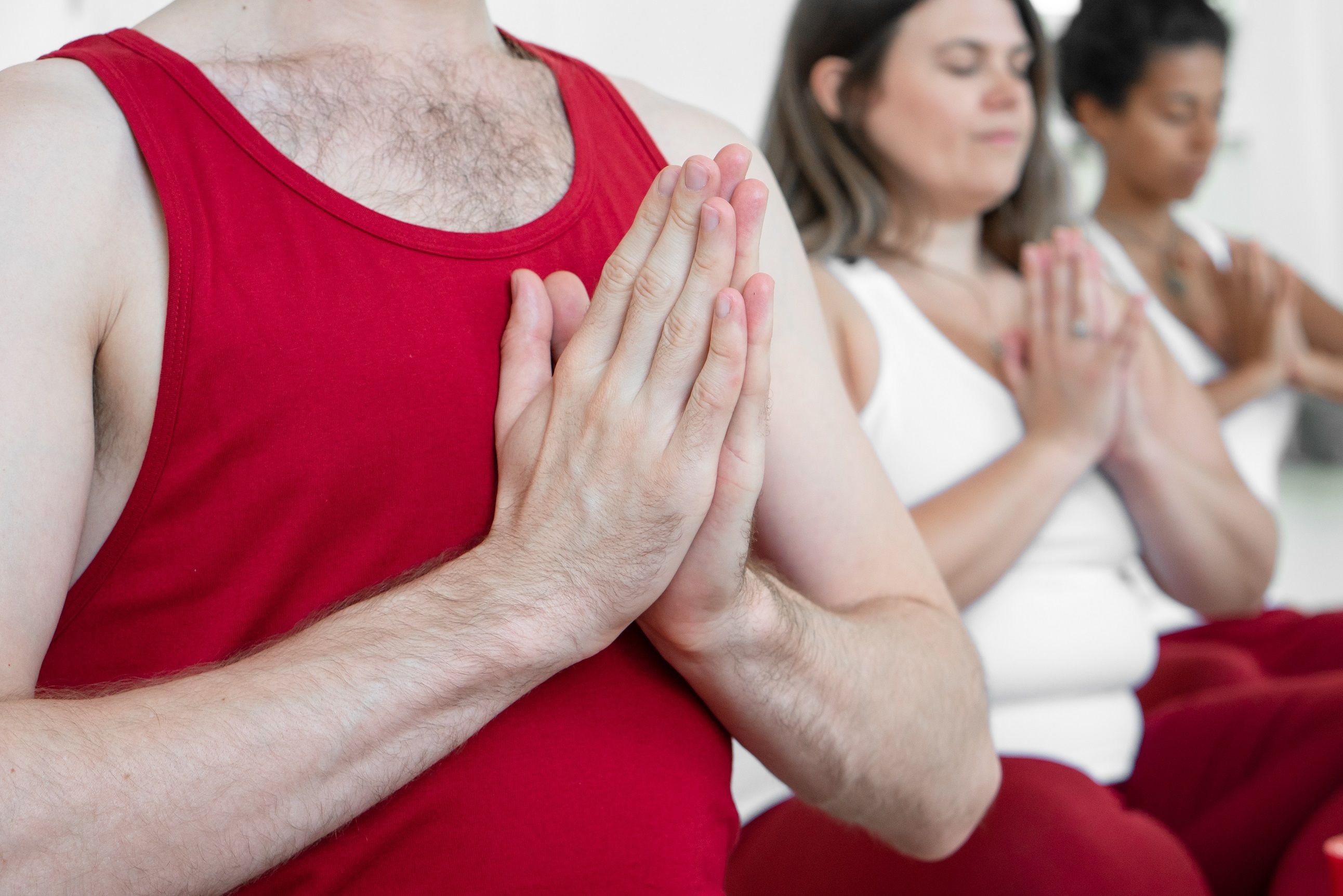 Want to try one of our live-streamed or in- person classes?
---
We are continuing to run live-streamed as well as in-person classes that you can join - visit our online schedule for full details and to book.