The Radiant Self - 4 week Kundalini Yoga Course to Attune your Mind & Body to the Energy of Summer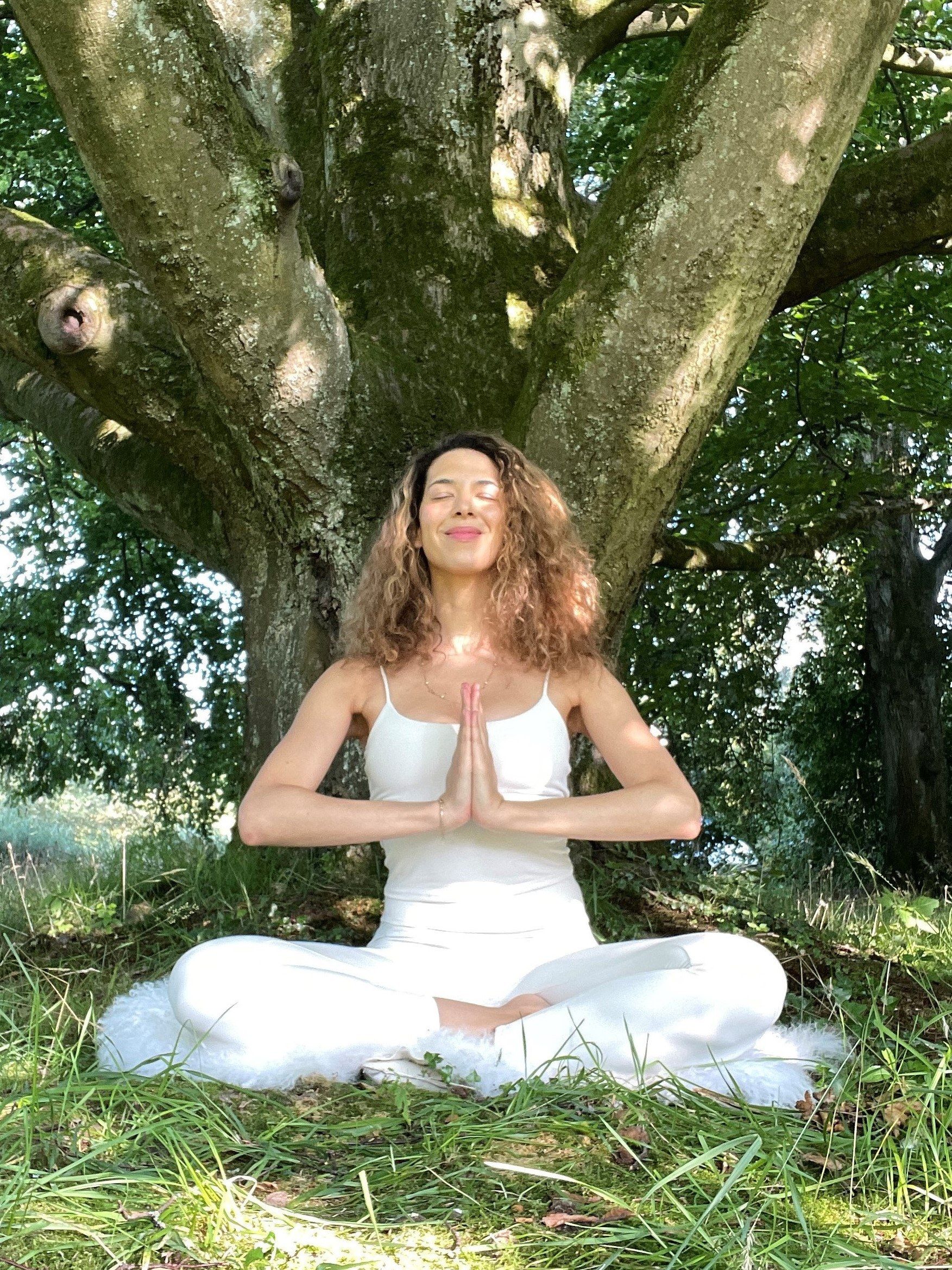 Schedule & Booking
Date: 14/06/2023
Teacher: Sasha Wilhelm
Price: £100.00
Wednesdays 14th June - 5th July
7.15pm - 8.30pm
Book Workshop
Kundalini yoga instructor Sasha has carefully curated a 4 week by week course in which you will learn through the practice of yoga, pranayama and meditation to create balance and harmony in your physical, emotional and mental bodies.
By the end of the workshop, you will feel fully vibrant, renewed and aligned inside and out.
Week 1 - Experiencing inner harmony and equilibrium: this week we focus on removing any remaining emotional, mental and physical blocks to receive the fullness of the summer ahead. Kundalini yoga and meditation is particularly efficient at rewiring the mind and nervous system and helping us move beyond any limiting beliefs and physical hurdles.
Week 2 - Embrace the vitality of the summer season: on the longest day of the year we will connect to the sun's energy by practicing a dedicated yoga and meditation set. Embodying the warmth of this time of year, we will also talk about the ayurvedic principles that can help you experience total mind-body harmony.
Week 3 – Megawatt radiance: a strong and flexible spine, balanced nervous and hormonal systems are key to long term heath and strength both physical and mental. On the outside this looks like being extra radiant and having that "glow" that attracts everyone to you. This week you will learn to master this subtle energy to make it work in any area of your life.
Week 4 - Your summer toolkit, connecting to your inner sunshine: in yogic lifestyle the heart is the centre of your being. On this last day we will practice a heart opening yoga set and meditation which you will be able to take with you all summer long and beyond. Living from the heart is the key to a peaceful and fulfilling life, no better time to start experimenting with this than during this energizing and abundant season.
This workshop is open to everyone whether you're new to yoga or a seasoned practitioner.
Kindly note – Kundalini yoga is not a pregnancy specific yoga and as such should you be pregnant there will be breathing and yoga exercises you won't be able to practice.
Join us and discover the transformative and regenerative benefits of Kundalini yoga for yourself!